Opera, ballet and concerts under the stars at the Baths of Caracalla
Rome's annual outdoor opera festival at the Baths of Caracalla also includes several ballet performances and concerts, on summer evenings from 13 June until 6 August. Organised by the Teatro dell'Opera di Roma, the opera, ballet and live music performances are staged under the stars against the beautiful ancient backdrop of the Baths of Caracalla.The opera programme begins with La Traviata, a new production conducted by Yves Abel and directed by Lorenzo Mariani (3-20 July); Carmen directed by Ryan McAdams (14 July– 2 Aug); and the world premiere of Giuliano Peparini's new adaptation of the ballet Romeo and Juliet, directed by David Levi (27 July-4 Aug).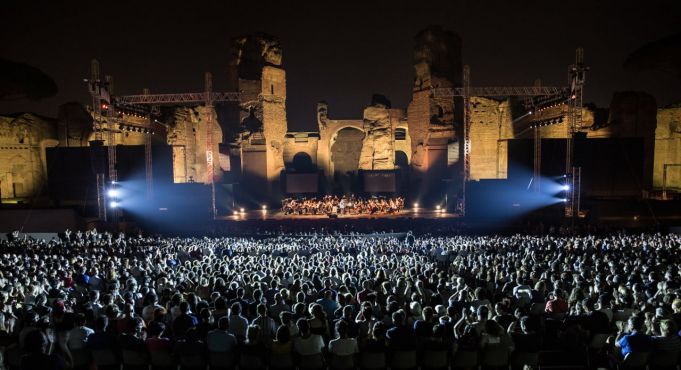 The programme also features several extra events including a concert by Icelandic singer-songwriter Björk (13 June), Italian jazz musician Paolo Conte and his orchestra (14-15 June), composer Ennio Morricone with his 60 years of Music Tour (16-18 June), the celebrated ballet dancer Roberto Bolle and friends (17-18 July), American singer-songwriter James Taylor & his All-Star Band plus special guest singer-songwriter Bonnie Raitt (23 July) and American folk star Joan Baez (6 August).
For full details see Teatro dell'Opera di Roma website.