Charity concert for Centro Baobab refugees
26 June. Charity musical event to raise funds for Rome's Baobab refugee centre which is currently facing a humanitarian emergency and offering assistance to hundreds of refugees, including those at nearby Tiburtina station.
The concert hosts an impressive array of musicians who are lending their support to the centre, showing their solidarity to the refugees and the countless Rome residents and volunteers who give donations and their time to the centre, particularly in the last few hectic weeks.
The line-up includes Stefano Saletti & Piccola Banda Ikona, Tetes de Bois, Nando Citarella, Pejman Tadayon, Cafe Loti, Cymbalus ensemble, Gabriella Aiello, Barbara Eramo, Leonardo Cesari, Mario Rivera e Federica Zammarchi degli Agricantus, Selam Yemane, Alessandro D'Alessandro e Antonella Costanzo dell'Orchestra Bottoni, Pietro Cernuto e Luca Centamore degli Unavantaluna, Simone Pulvano, Takadum Orchèstra, Riccardo Manzi, Paolo Modugno, Raffaela Siniscalchi, Massimo Carrano, Silvio Di Francia e Eugenio Saletti, Piergiorgio Faraglia, Ludovica Valori e Paolo Camerini dei Traindeville, Rocco de Rosa, Canio Loguercio, and many more.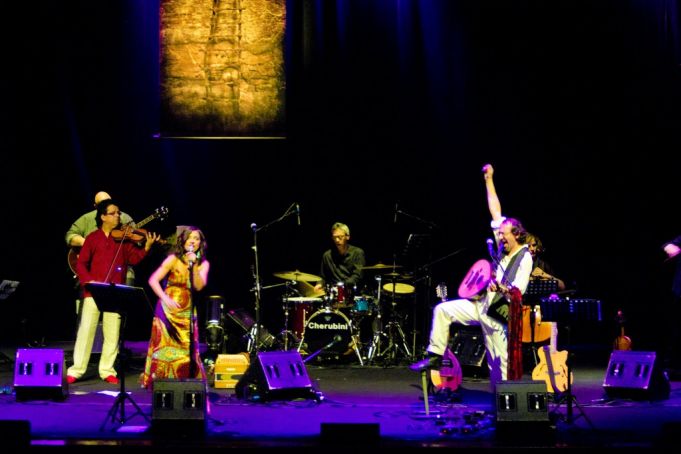 The event is free and begins at 21.00. For more details see the event's Facebook page.
General Info
Address
Centro Baobab, Via Cupa 5.
View on Map
Charity concert for Centro Baobab refugees
Centro Baobab, Via Cupa 5.