5 Oct. The University of Notre Dame's Rome Global Gateway, on Via Ostilia 15, screens 1916 The Irish Rebellion on Wednesday 5 October.
The event begins with a reception at 17.00, followed by the screening at 17.30 and later a discussion with the filmmaker, composer, executive producer, and two university professors.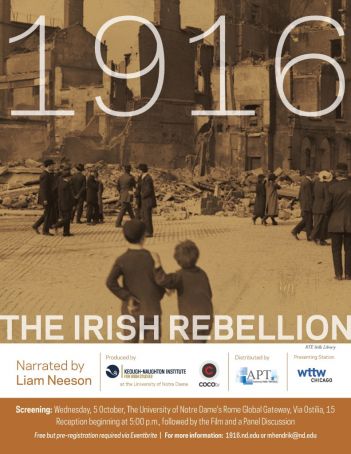 Narrated by Irish actor Liam Neeson, the landmark documentary film is travelling around the world during the centenary of the Easter Rising in Dublin.
The event is free but registration is required via Eventbrite. For more information email mhendrik@nd.edu.
View on Map
1916 The Irish Rebellion: screening and panel discussion
Via Ostilia 15.