City will present wedding couples with free steel water bottles.
Couples can get married on the beach at Ostia, the coastal district south-west of Rome, from Friday 4 October onwards.
Civil weddings are now permitted on the seashore at Sposi Beach, on Lungomare Paolo Toscanelli, in front of the former Colonia Vittorio Emanuele.
Formerly occupied illegally by a mafia clan, Sposi Beach is today once again public property, and wedding ceremonies can take place during the day or at sunset.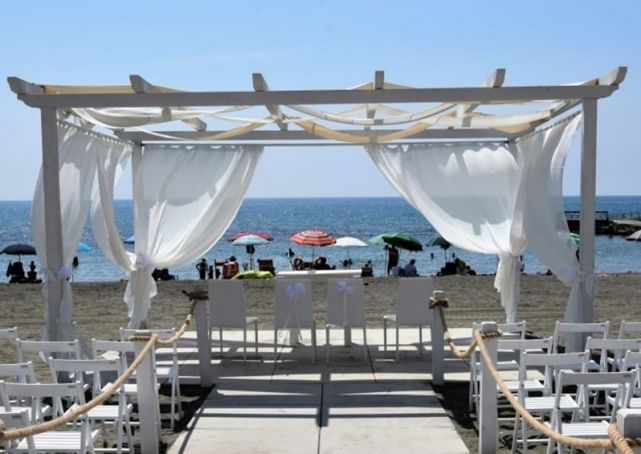 Giuliana Di Pillo, president of the local council in Ostia, said the adminstration's goal was to "redevelop an important area of Rome's seafront and let the community live."
Paolo Ferrara, head of the Rome mayor's Movimento 5 Stelle group in the city council, added that the city would give each bride and groom a plastic-free steel bottle as a wedding gift, in line with the "environmental path already underway."
For information on getting married in Italy see Wanted in Rome's guide.
General Info
Address
Lungomare Paolo Toscanelli, Lido di Ostia RM, Italy
View on Map
Weddings on Ostia beach near Rome
Lungomare Paolo Toscanelli, Lido di Ostia RM, Italy