Uber chooses Rome to debut its bike sharing scheme Jump.
Rome's mayor Virginia Raggi launched Uber Jump, a new bike sharing service for the capital, at the Roman Forum on 21 October.
Uber chose Rome as the first Italian city to debut its bike sharing scheme, with 700 bicycles appearing across the city, to be increased to 2,800 in the coming weeks.
The red pedal-assisted bicycles are fitted with GPS tracking and a shopping-basket at the front.
To use one of the Jump bikes, download the Uber app and locate the nearest bike, which will then be unlocked via a pin number. The cost of Jump is 20 cent per minute in addition to a 50 cent charge to release the bicycle.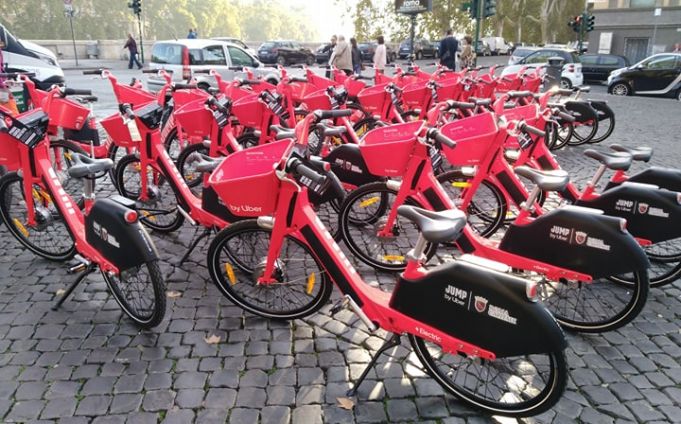 The scheme covers a large area of the city, from the centre to EUR, Coppedè, Monteverde Nuovo and Fleming. The bikes can not be parked along the Lungotevere - presumably to avoid the watery fate of previous bike-sharing vehicles - with a fine applying to those who park along the Lungotevere.
The arrival of Uber Jump comes a year after
Gobee.bike
bailed out of Rome and Europe after claiming that 60 per cent of its European fleet was vandalised, stolen and dumped in rivers.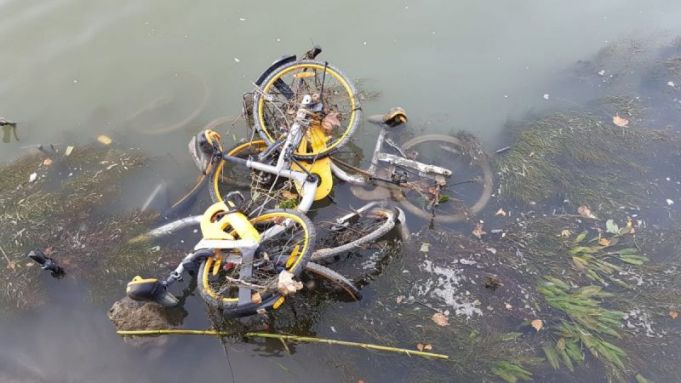 The city's other free-floating bike service
Obike
followed suit, after going bankrupt in Europe, but its fleet also suffered widespread vandalism in Rome. Many of the bicycles were rendered unusable or were thrown off bridges into the Tevere.
Earlier this summer American electric scooter sharing companies
Lime and Bird
launched in Rome, following the go-ahead from Italy's transport ministry regarding the circulation of new forms of urban micro-mobility on city streets.
For more details about Uber Jump see
website
.
Cover photo Digital Day