Internet hunt for wedding proposal couple at Rome's Trevi Fountain
Tourist inadvertently captures engagement scene at Trevi Fountain.
A Canadian tourist has sparked an internet hunt for a couple after accidentally capturing the moment of their engagement at the Trevi Fountain in Rome, according to The Daily Mail.
The 19-year-old tourist, Alycia Savard-Ouellet from Quebec, was posing for holiday snaps at the Rome landmark when her friend inadvertently immortalised a couple's engagement in a series of photographs.
The tourist only became aware of the engagement scenes unfolding in the background after showing her holiday photos to her mother when she returned to Canada.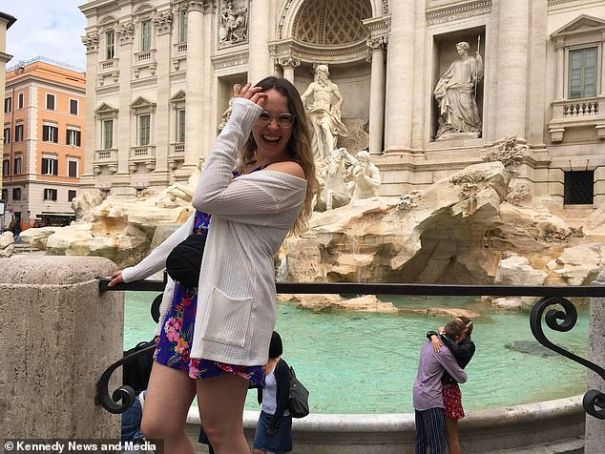 Her holiday snaps capture the sequence of the engagement, from the man presenting the wedding ring to the overjoyed woman leaping into her new fiancé's arms.
Alycia has made the photos public in an attempt to track down the happy couple and share her photos with them.
Images Kennedy News and Media
General Info
Address
Piazza di Trevi, 00187 Roma RM, Italy
View on Map
Internet hunt for wedding proposal couple at Rome's Trevi Fountain
Piazza di Trevi, 00187 Roma RM, Italy