Rome mayor urges Romans to respect bike sharing
Raggi says Rome is ready for new bike sharing service.
Rome mayor called for the city's new Uber Jump bicycles - the capital's latest bike-sharing scheme - to be respected.
The mayor was speaking during the launch of the new bike-sharing service, which costs €12 an hour and will see 2,800 Uber Jump bicycles on the city's streets within the next few weeks.
Describing it as an "amazing service being offered to Rome", Raggi underlined that "we are the first weapon against degradation [of the bicycles]."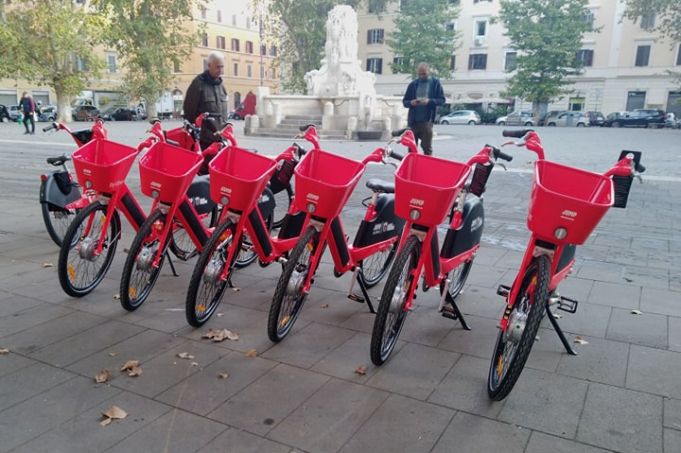 The mayor warned: "If we don't want these bikes to be badly treated, guess who it depends on? Us. I therefore believe it is essential to involve all citizens for an informed and optimal use of these bicycles to show how ready Rome is for such a service."
Rome's previous bike-sharing schemes Obike and Gobee suffered widespread vandalism, with many of the bicycles rendered unusable or thrown off bridges into the river Tiber.
Cover image Motori Quotidiano