Rinascente gives €3 million to redo Rome streets
Rinascente sponsors redevelopment of two streets in central Rome.
The Italian department chain Rinascente will finance the redevelopment of Via del Tritone and Via dei Due Macelli, the two streets which flank its
flagship store
in central Rome.
The Rinascente group, which opened its Via del Tritone branch two years ago, will pay the city €3 million to carry out works on the pavements of the surrounding streets as part of a deal signed by the administration of Rome mayor Virginia Raggi.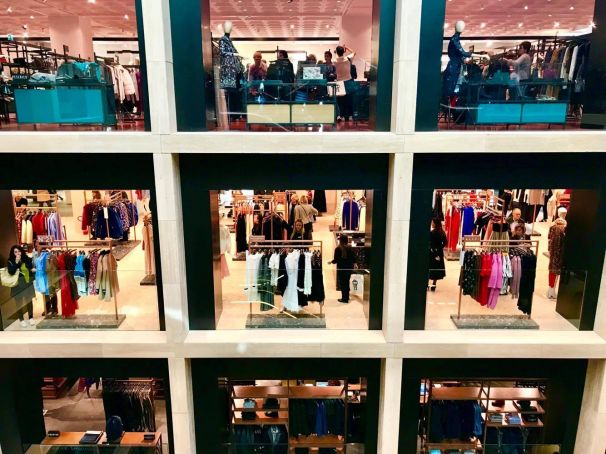 The works, which are expected to take about two and a half years, will include the reconstruction and expansion of existing pavements on Via del Tritone, Via dei Due Macelli and Largo del Tritone, as well as creating new pedestrian areas.
Precedents
The intervention by Rinascente is the latest example of private sponsors stepping in to help Rome restore its heritage.
Luxury fashion house Fendi is currently sponsoring the cleaning of four Rome fountains, and has pledged €2.5 million to restore the Temple of Venus and Roma in the Roman Forum. Several years ago Fendi spent €2 million on cleaning and repairing the Trevi Fountain.
Gucci willl give €1.6 million for the restoration of Rome's Tarpeian Rock in a two-year project due for completion in 2021, while shoe company Tod's has provided €25 million to restore the Colosseum.
Luxury jeweller Bulgari donated €1.5 million to clean the Spanish Steps and recently announced plans to restore the sacred area of Largo Argentina.
General Info
Address
Via del Tritone, 61, 00187 Roma RM, Italy
View on Map
Rinascente gives €3 million to redo Rome streets
Via del Tritone, 61, 00187 Roma RM, Italy