Fashion brands continue to sponsor restoration of Rome sites.
Luxury fashion house Gucci is to provide €1.6 million for the restoration of Rome's Tarpeian Rock in a two-year project due for completion in 2021.
The 25-m high cliff is located on the southern summit of the Capitoline Hill, overlooking the Roman Forum, near the Capitoline Museums and seat of city hall.
Gucci is to sponsor the clearing of paths around the cliff, the restoration of gardens long closed to the public, and the installation of a new lighting system.
Composed mainly of porous tufa rock, the cliff was used during the Roman Republic as an execution site, from which traitors were flung to their deaths.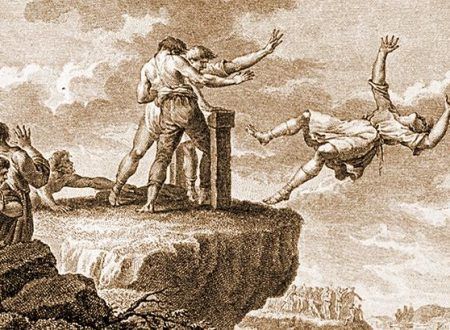 Gucci, which presented its 2020 Cruise collection
fashion show
inside the Capitoline Museums in June, is no stranger to collaboration with the ancient past: its pre-fall 2019 collection was shot in Italy's archaeological parks of Pompeii, Herculaneum and Selinunte.
Gucci's intervention at the Tarpeian Rock, also known as the Rupe Tarpea, follows other Italian fashion brands stepping in to restore landmark sites in Rome.
Shoe company Tod's provided €25 million to restore the Colosseum while Fendi spent €2 million on cleaning and repairing the Trevi Fountain, and recently completed a €280,000 project to clean four well-known Rome fountains.
Luxury jeweller Bulgari donated €1.5 million to clean the Spanish Steps as well as undertaking work to restore the sacred area of Largo Argentina, site of Julius Caesar's assassination and home to a much-visited cat sanctuary.
Photo ANSA
General Info
Address
Piazza della Consolazione, 00186 Roma RM, Italy
View on Map
Gucci sponsors restoration of Rome's Tarpeian Rock
Piazza della Consolazione, 00186 Roma RM, Italy