Donate a tree to Florence and dedicate it to your loved one
Florence to plant 15,000 new trees around the city.
It is now possible to donate a tree to the city of Florence, along with a plaque containing the name of the person to whom the tree is dedicated.
The first tree to be planted under the city's new scheme was dedicated to "Chiara", the wife of Florence mayor Dario Nardella.
There is a choice of 10 trees available for planting in parks and along the streets of Florence, including limes, oleanders, oaks, poplars, holm oaks, pear trees, olives and cherry trees.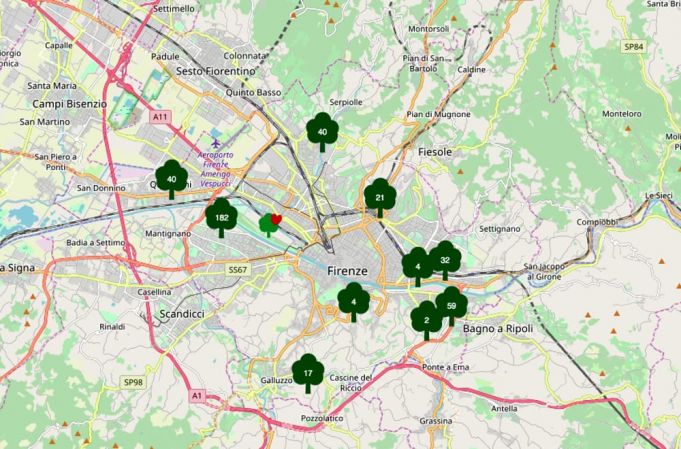 The €150 cost per tree includes the plaque with your loved one's name as well as a qr-code in which the donor can write a dedication of up to 280 characters.
The city says the aim of its green initiative is to plant 15,000 new trees around Florence within the next five years. Full details of the plan can be found on the city's website.
General Info
Address
Florence, Metropolitan City of Florence, Italy
View on Map
Donate a tree to Florence and dedicate it to your loved one
Florence, Metropolitan City of Florence, Italy