How to celebrate the Christmas and New Year festive season in Rome.
Christmas is a magical time in Rome, particularly for children. Streets in the historic centre twinkle with traditional street light displays, shops lay red carpets outside their premises, and the city's churches come to life with Nativity scenes, several of which feature real, live people.
It is a far cry from the tinselly excesses of North America and northern Europe, although Santa Claus makes an increasing presence each year in Roman shopfronts. Christmas in Rome is a much less glitzy experience, revolving instead around cultural and religious traditions, family and food.
Vatican Christmas tree
For many the festive season will begin on 5 December, when the Vatican switches on the lights on its Christmas tree in St Peter's Square. This year it is a 26m-high spruce from the northern Italian region of Rotzo, in the province of Vicenza, whose centuries-old forests were devastated by gales last winter. The timber crib will be made in the Trentino tradition, with more than 20 life-sized figures as well as some tree trunks from the storm-hit forests.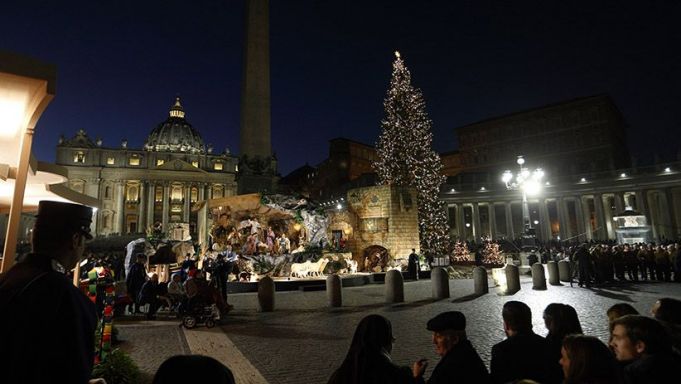 Christmas carols
On Friday 6 December, the community of the Pontifical Irish College holds its annual Advent liturgy followed by Christmas carols at 18.00. Firmly established on Rome's expat calendar, this nostalgic occasion is made all the more festive with mulled wine and panettone, the popular Italian Christmas cake.

Christmas parties
December is always a busy month for Rome's numerous foreign communities, whose members gather for annual parties and events before departing to their home countries. However, while the Christmas period is a time of festive cheer for many expats, it is also worth remembering foreign residents who are less fortunate.
The Joel Nafuma Refugee Center (JNRC) at the American Episcopal Church of Rome, St Paul's within the Walls, is holding its Christmas Market Place on 7 December, from 10.00-16.00. The market offers the chance to buy craftwork made by refugee artisans, as well as international food prepared by refugee chefs. The JNRC is also appealing for donations of small practical Christmas gifts for the refugees in its care, to be brought to Via Napoli 58. For details see their website.
Rome's Christmas tree
Popularly known by now as Spelacchio, the city's Christmas tree is sponsored for the second year running by US media-services provider Netflix and will be in Piazza Venezia over the festive season. The 80,000 led lights on the tree, a 22-m high fir from northern Italy, will be switched on by the city's mayor Virginia Raggi on 8 December. Spelacchio will be decorated with 1,000 red and gold decorations and will be illuminated 24 hours a day until 6 January.
Christmas cribs
Although there are Christmas mangers and Nativity scenes in churches throughout the capital, the main draw is always 100 Presepi, the international crib exhibition, which moved from its historic Piazza del Popolo base to Via della Conciliazione near the Vatican two years ago. Popular with young and old, the crib show is now in its 44th edition and takes place from 7 December until 12 January.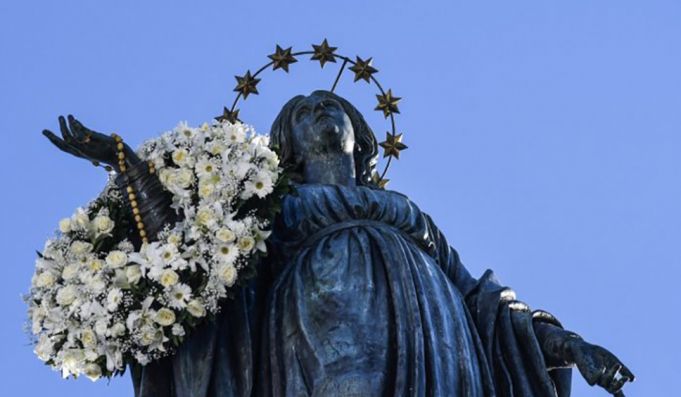 Pope Francis
On 8 December, Pope Francis will mark the Feast of the Immaculate Conception by laying a floral wreath at the statue of the Madonna at Piazza Mignanelli, near the Spanish Steps. It is around this time that Romans begin decorating their homes with Christmas trees and seasonal plants such as the poinsettia and butcher's broom, an evergreen shrub spotted with red berries.

S. Lucia
For the 10th year running the Swedish embassy brings S. Lucia to Rome, sharing one of Sweden's best-loved traditions with the capital on 12 December. This year's choir of young students from Stockholm will perform Swedish traditional Christmas songs, carols and hymns at Piazza di Pietra at 19.00, followed by treats such as glögg (hot spiced wine) and gingerbread biscuits.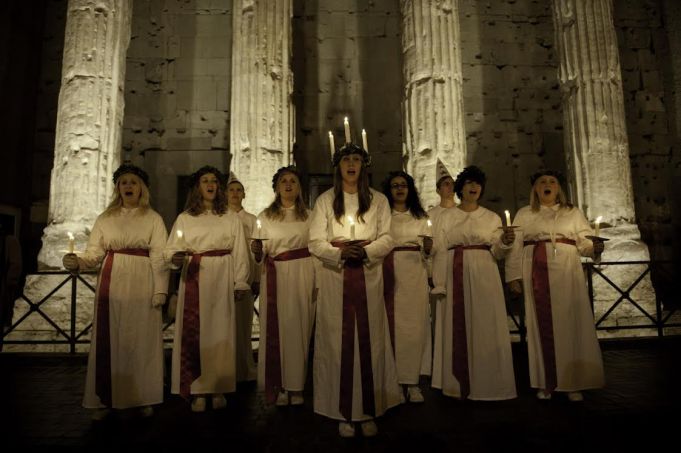 Christmas Markets
For Christmas shopping ideas, Rome has plenty of markets over the festive period, from the trendy Mercato Monti to the more traditional Piazza Navona market, while the Christmas Village at the Auditorium Parco della Musica hosts an ice-skating rink as well as regular visits from the man himself, Babbo Natale.

The Vatican's annual charity concert will take place in the Paul XI Auditorium on 14 December, featuring international musicians including Lionel Richie and Bonnie Tyler, with proceeds going to the Amazon and its indigenous peoples.

Christmas Eve
Most Roman families gather on Christmas Eve to share a substantial fish dinner which, in contrast to the US and northern Europe, is the main family meal.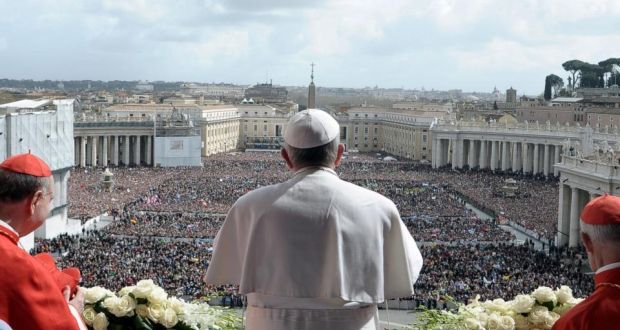 Religious services
Midnight Mass, which rarely occurs at midnight anymore, is held at parish churches across Rome, including the Papal Mass in St Peter's Basilica at 21.30. The next day, large crowds will gather in St Peter's Square at noon to be blessed by Pope Francis as he delivers his annual Urbi et Orbi message "to the city and the world". For Christmas religious services in English see our guide.

What to eat
Expats who are sticking around in Rome over the festive season and who want to recreate their own traditional British or American-style Christmas meal can find most of the necessary ingredients at the city's Castroni chain of food shops. Those wishing to dine in Rome's restaurants over the festive period are advised to book well in advance due to high demand.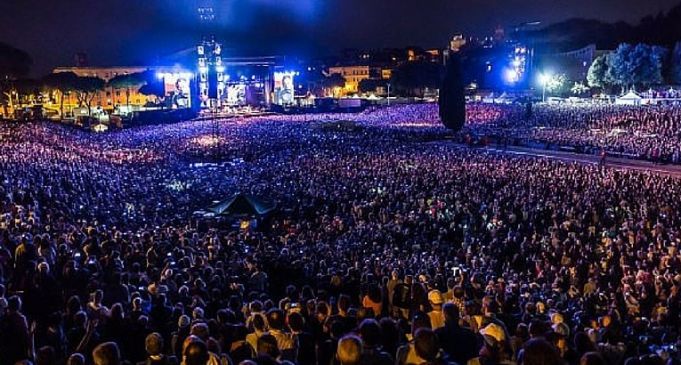 Moving on to New Year's Eve, known as the Festa di S. Silvestro in Italy, the traditional meal consists of cotechino (a product similar to salami), zampone (stuffed pig's trotter), and lentils which are believed to bring luck for the coming year, all washed down with a glass or two of prosecco or spumante. A well-known but now fortunately almost extinct tradition associated with capodanno in southern Italy involves people throwing old objects out the window, symbolising their readiness to welcome in the new year.

New Year's Eve party
This year the capital is offering 24 hours of free cultural entertainment by "1,000 artists" to ring in the new year with live music, dance and theatre. The events will be held in the area around the Bocca della Verità and the Circus Maximus which hosts a three-hour dj set by Skunk Anansie singer Skin, complete with a giant fireworks display.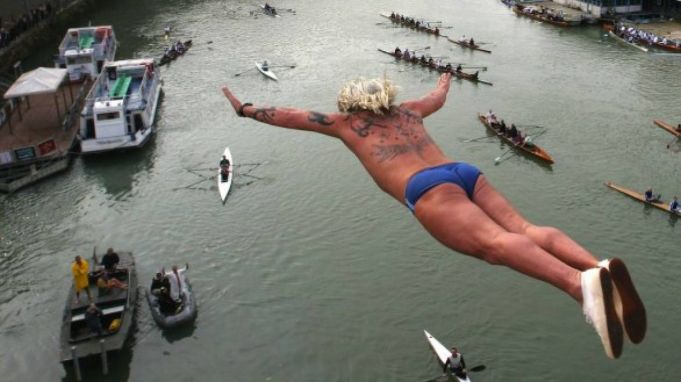 Diving into the Tiber
On New Year's Day one of the city's most unusual and popular sights takes place at midday on Ponte Cavour. As soon as the cannon fires on the Gianicolo to mark midday, daredevil divers thrill the crowds by making the 17-metre plunge, known as the Tuffo nel Tevere into the icy waters of the Tiber below.

New Year's Day Parade
Later that afternoon, more than 1,000 musicians from some of America's best-known high school marching bands will stage a free, family-orientated parade in central Rome. The 14th edition of the New Year's Day event involves US marching bands joining forces with renowned Italian musical folk groups to perform alongside majorettes from Italy and Croatia, folk groups and historical re-enactors. Beginning in Piazza del Popolo at 15.30, the parade will runs along Via del Corso, Via Frattina, Piazza di Spagna, Via del Babuino and Via di Ripetta in a colourful extravaganza lasting over two and half hours.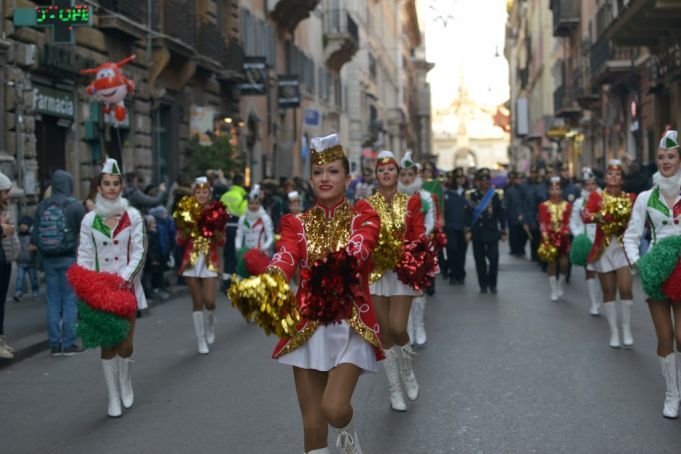 Sales
On 5 January the post-Christmas clothes sales begin in Rome and the Lazio region.

La Befana
The next day, 6 January, Italians celebrate the religious Feast of the Epiphany, better known by its popular name of La Befana. In the Bible tradition, the feast of the Epiphany is when the three magi arrive in Bethlehem to visit the Christ child. In the popular tradition of the Befana, the story goes that the wise men invited a witch to join them on their journey to bring gifts to baby Jesus. She initially refused, but then tried to follow them. Unable to find Jesus she gave the toys to other children.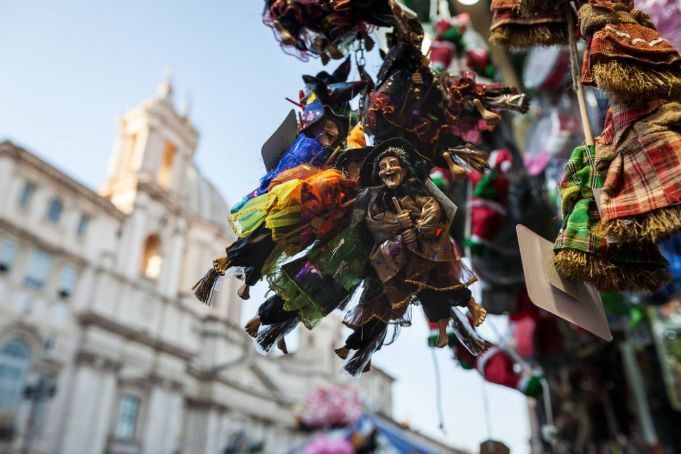 Traditionally children in Italy hang stockings by windows or fireplaces in anticipation of her visit, receiving sweets if they've been good or coal (nowadays usually made of sugar) if they misbehaved. The story of the Befana is re-enacted each year in Piazza Navona and the witch's departing flight marks the end of the holiday season.
By the time the Vatican takes down its tree and crib, on 12 January, Christmas in Rome will be well and truly over.
Wanted in Rome wishes all its readers a very happy Christmas and every good wish for 2020.
By Andy Devane
This article is published in the December 2019 edition of Wanted in Rome magazine.