Rome Christmas crib with life-size figures in cardboard.
Rome presents the world's largest Nativity scene made from cardboard, on display at the city hall's parish church of S. Marco Evangelista, just off Piazza Venezia.
The Nativity scene, which can be visited until 6 January, will be unveiled at 16.30 on Sunday 1 December, and visitors will be able to walk among the life-size figures.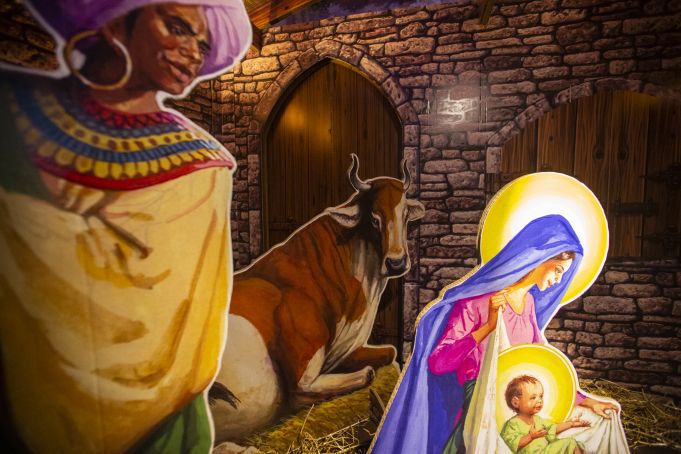 The Christmas crib occupies a 200-sqm space and is produced by the publishing house of Capuchin Friars of Umbria to celebrate the 75th anniversary of their popular Fratte Indovino calendar.
The scene is a reproduction of a typical mediaeval village in the Umbria-Marche Apennines, and is made almost exclusively with recycled paper.
For more information about Christmas in Rome, see our guide.
General Info
Address
Piazza di S. Marco, 52, 00186 Roma RM, Italy
View on Map
World's largest cardboard crib in Rome
Piazza di S. Marco, 52, 00186 Roma RM, Italy