SBU (Strategic Business Unit)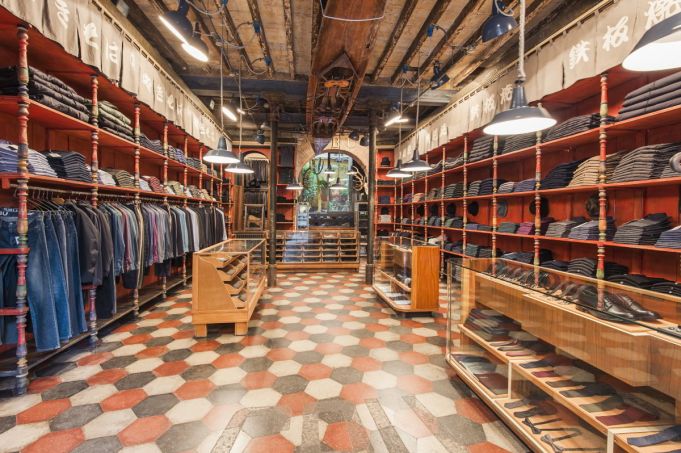 Founded by Cristiano and Patrizio Perfetti, SBU, Strategic Business Unit, is a hipster and minimalistic-style menswear fashion label. Established in 1993, this high-end store is located near Piazza Navona. A 19th century former draper's workshop, this store is decorated with wooden racks and cast-iron columns. Along with casual clothing, shoes, tailored wear, and sportswear, the label is exclusively known for its unique Japanese low-cut jeans. Monday-Saturday 10 AM-7:30 PM ; Sunday 12 PM-7:00 PM.
Address: Via di S. Pantaleo 68
La Rinascente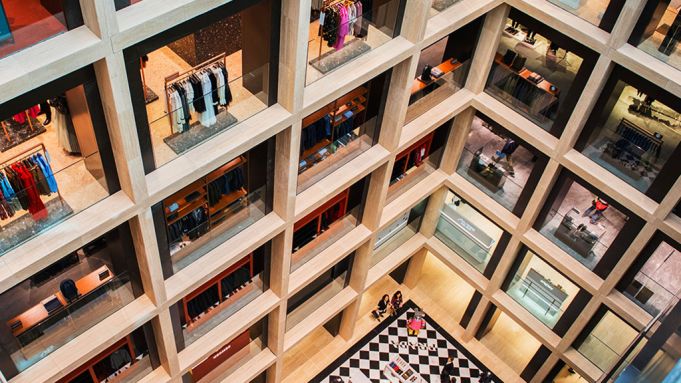 A department housing high-end international and Italian brands, Rinascente has many options for fashion, beauty, accessories, homeware, food, and design. For fashion, there are over fifty labels including Fendi, Dsquared2, Off-white, and Versace. There is also a great range of beauty brands, including Estée Lauder, Nars, and Marc Jacobs. The department store was refurbished in an eight-story building and contains important Roman remains on floor -1: the Aqua Virgo aqueduct in 19 BC. Another historic site within the department is a twentieth century building called the "Palazzetto." The top floor, the Food Hall, includes restaurants and bars such as Bar della Rina and Vivi Bistro, and a 360 view of the city. Monday-Sunday 10 AM-10PM.
Address: Via del Tritone 61
Davide Cenci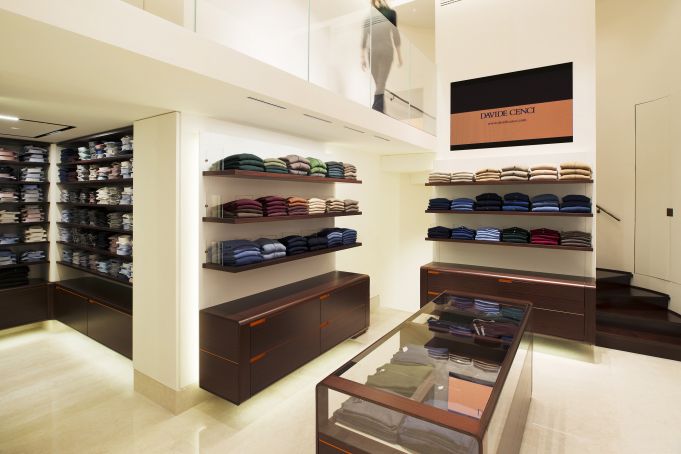 Located at Centro Storico, this historic label specializes in classic clothing for women and men. Established in 1926, this brand was established as tailored shirts. Carrying its own label, the store also houses international designers and Italian brands. On the ground floor, there is a tailor-made clothing service and notable brands for men. The selection ranges from the sporty-style of the Brooks Brothers, to the classy brand Truzzi, and to the vibrant patterns of Etro. This floor also houses men's and women shoes including Alden, Hogan, and Stuart Weitzman. The woman's department on the first floor includes recognized brands such as, Burberry, Giorgio Armani, and Brunello Cucinelli. Monday-Saturday 10 AM-7:30 PM.
Address: Via di Campo Marzio 1
Officine Red

Opened in 2015, this eclectic, formal Italian store provides a mixture of clothing for men and women. This unique store wants a meeting point, where the customer does not have to conform to society's fashion standards and can show their personality. You can find a high quality of garments in brands such as Bruzziche, L'Autre Chose, Comme des garçons, New Balance, Baracutta, and Cheaney. Monday-Sunday 10AM-8PM.
Address: Via del Pellegrino 79
Mercato Monti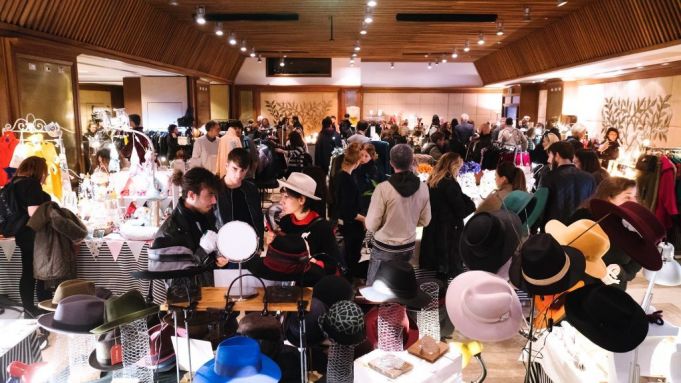 Established in 2009, this urban market place features many vintage and new, handmade clothing, jewelry, shoes, and art. If you are seeking original items, this market houses many new Italian designers and vintage collectors. Held exclusively through the months of September to July, the market takes place in the conference room of the Grand Hotel Palantino, a few steps away from the Colosseum. Admission is free for all onlookers. Saturday-Sunday 10AM-8PM.
Address: Via Leonina 46