Ristorante Maccheroni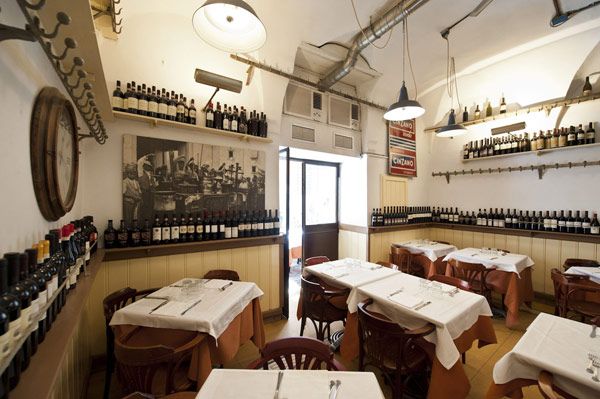 Maccheroni, named after the iconic pasta dish known worldwide, is a cozy and traditional Italian restaurant located just a few blocks up from the Pantheon. Don't be fooled by the location. Although Maccheroni may be centrally located in the well-known tourist neighborhood of Centro Storico , the food, staff, and overall ambience couldn't be further from that. The menu offers an array of traditional Roman cuisine and Italian wines all while providing a warm and welcoming atmosphere. Authenticity and quality are highly valued at this establishment and as a result, all meals are prepared in accordance with traditional Italian recipes and with freshly made pasta. Price: €€.
Address: Piazza delle Coppelle 44
Trattoria Da Enzo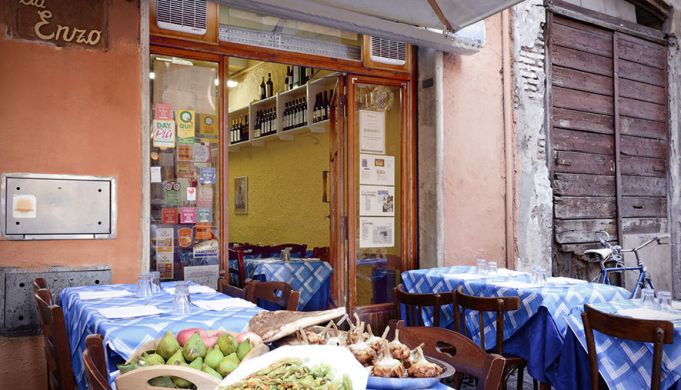 Da Enzo is a classic Roman trattoria that offers traditional regional cuisine. A family run business, the establishment is one of the more wholesome and authentic dining options of Trastevere. The original owner, Enzo, passed away in the late 80's but his family refused to allow his legacy to perish and bought out the business soon after. With around ten or twelve tables it's a literal hole-in-the-wall. Patrons are usually taken aback by the restaurant's extensive local wine list as well as their inclusion of high quality local ingredients. The affordability of the eatery is usually the cherry on top of the overall classic Italian dining experience. Price: €€.
Address: Via dei Vascellari 29
Pierluigi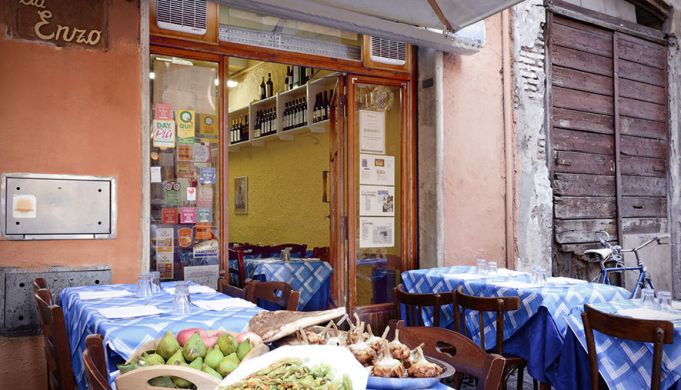 Considered to be a high profile hotspot of Rome, Pierluigi offers one of the finest seafood selections in all of the eternal city. After undergoing a change in management, the establishment was transformed from a small family-run trattoria into an upscale restaurant back in the 80's. The acquisition of the business by Roberto and Lorenzo Lisi resulted in a change in the Roman culinary scene as Pierluigi has since been committed to using only the freshest and in season ingredients for their fish and seafood menu. In an attempt to convey an international spin on the classic Roman eatery, and American-style cocktail bar was added in 2010. The constant innovation and attention to detail make for a superb meal centrally located in Rome. Price: €€€.
Address: Piazza de' Ricci 144
Settimio all'Arancio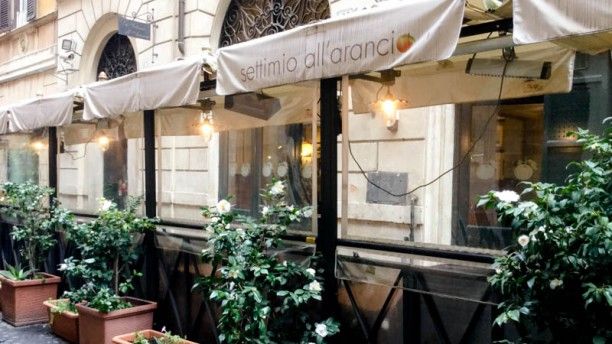 This tucked away family-run trattoria is known mainly for its traditional Roman and Mediterranean cuisine. Located near Via del Corso and the Spanish Steps, it's a popular lunch and dinner spot for both locals and visiting tourists. Classic dishes containing grilled meat, fish, and seasonal produce are among the establishment's most popular meals while their house specialties include fried artichoke and grilled steak on a hot stone. Their immense wine selection is a crowd favorite as well. Though outdoor seating in offered, the worn tile floors and wood-paneled walls create a pleasant and homely atmosphere. Price: €€€.
Address: Via dell'Arancio 50
Taverna Trilussa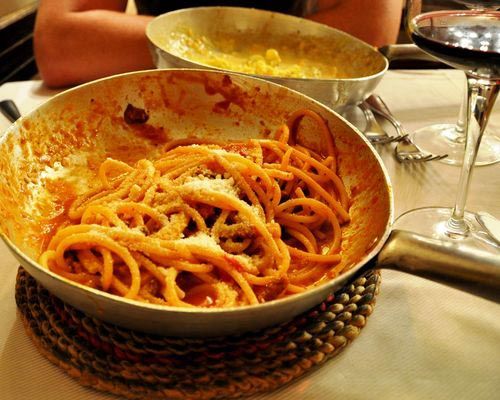 Known mainly for serving pasta dishes in steel pans, Taverna Trilussa may come with a bit of a heftier price tag but is well worth it in the end. Located just behind Piazza Trilussa in Trastevere, the high-end taverna offers an array of traditional Roman pastas and cuisine. It's rustic interior and exterior is accompanied by hanging legs of prosciutto, ivy branches, and low-lit lighting; ideal for a more intimate meal or occasion. With such an attentive staff and meals prepared to a standard of perfection, the Taverna Trilussa is often regarded as one of the best local eateries in the city. Price: €€€.
Address: Via del Politeama 23