Drunken Ship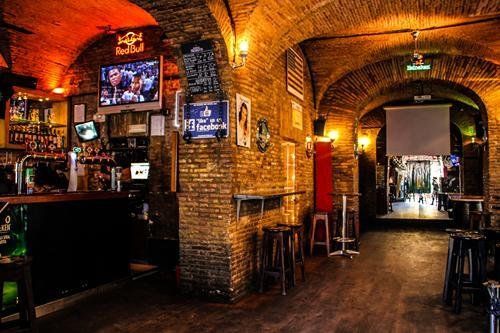 Drunken Ship is a popular Amerian-owed bar located in the Piazza Campo de'Fiori. It attracts many American study-abroad students from John Cabot and The American University of Rome as well as other tourists. Since this bar attracts many students as well as young Italian locals it is usually crowded during weeknights and on the weekends. It is best to arrive early if you want to find a place to sit at one of the few tables. If the tables are all full there is plenty of standing room near the bar and in the back. In the back of the bar you will find a group of people standing around a ping pong table watching a game of beer pong. In order to play a round you will need to buy a pitcher which costs 15 euros.
Address: Piazza Campo de' Fiori 20/21
Scholars Lounge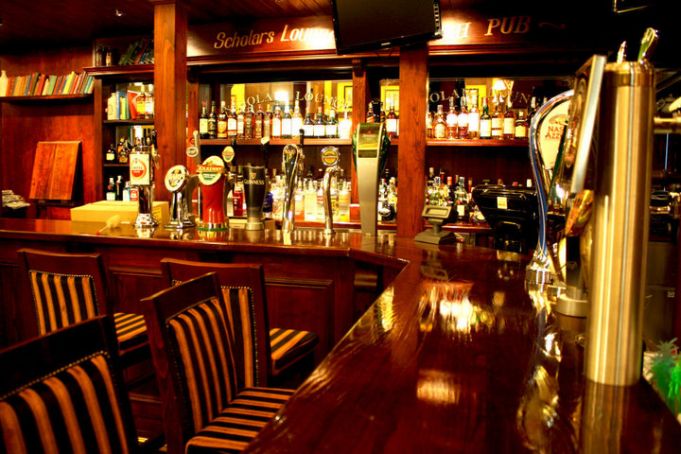 For a genuine Irish Pub experience visit the award-winning Scholars Lounge located in the heart of Rome beside Piazza Venezia. Make sure to bring a source of identification as there are bouncers outside checking bags and ID's. When you first walk in you feel as if you are in Dublin at a local pub. There are many tables and a bar serving drinks and beer on tap. In the room to the right the casual lounge turns into a club-like scene with music and tons of young people dancing and drinking. Check their calendar online for their weekly lineups of live music. Get your singing voices ready for karaoke on Tuesdays, Wedensdays, and Sundays starting at 10:30 pm.
Address: Via del Plebiscito 101
Shamrock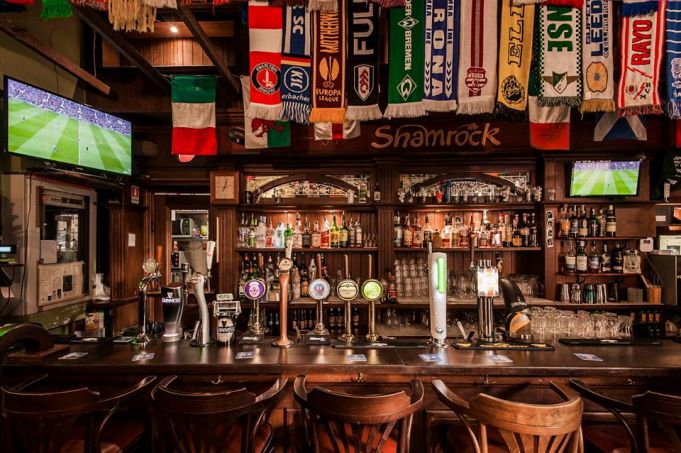 Shamrock is an Irish pub in Rome known for its lively atmosphere and Italian spirit. It is open daily from 10am to 2am. Its prime location at the Roman Forum end of Via Cavour attracts many tourists on their way to and from the Colloseum as well as many loyal Italian locals. This is the place to go if you want to watch sporting games. This pub is known for its emphasis on sports, especially rugby and football games. Indulge in bar food and beers and spirits while watching your favorite teams on the many TVs.
Address: Via del Colosseo 1
Oasi della Birra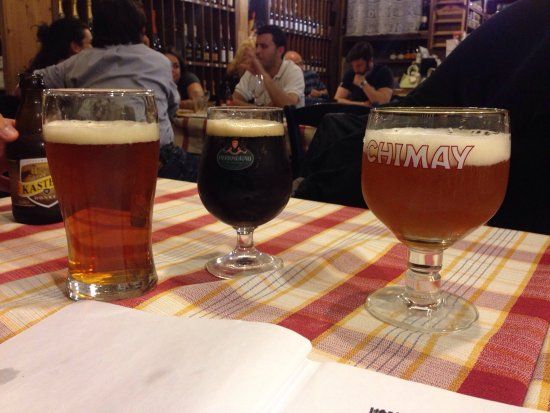 Oasi della Birra is a historical wine bar in Piazza Testaccio meaning The Beer Oasis. This place is where may can enjoy one of the best apertivos (happy hours) offered in town. Happy hour occurs during the evening around 6pm. You pay 10 euros for a buffet of cheese, meats, and cold pastas along with a beer or a glass of wine. It offers a huge selection of beers with a list of hundreds to choose from. Most are imported classic Belgian and German beers but there are a few tap beers. Aside from beer there is a small list of wines by the glass and other italian cocktails and spritz. Head here when the weather is warmer and grab a seat on the outdoor patio.
Address: Piazza Testaccio 39
Big Star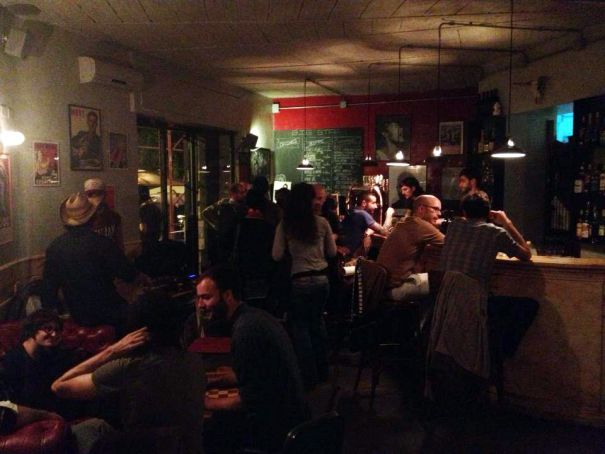 Big Star is a neighbourhood bar in Tastevere away from most of the other nighspots and rowdy bars. It attracts mostly locals as well as a younger crowd. There are tons of communal tables inside and a large area outside to sit. It is known more as a hangout rather than a bar. You will find people sipping on beer and catching up with friends or a big group playing a board game outside rather than taking dollar shots at the bar. It is a low key bar where you can find a casual atmosphere and cold beer along with a small selection of food.
Address: Via Goffredo Mameli 25