Bukowski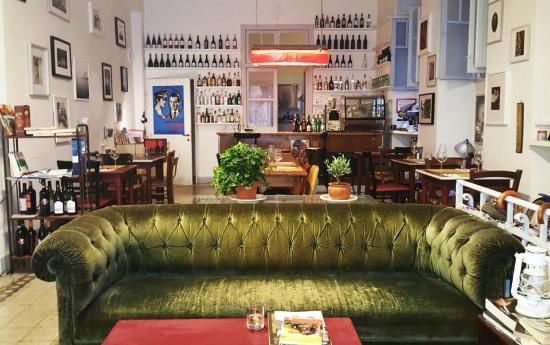 Close to the Vatican, Bukowski bar has established itself as must-see while in Rome. The bar is filled with character, with a relaxed atmosphere and vintage aesthetic. Bukowski has a very friendly staff and incredible lunch and dinner menu. This is all accompanied by a long cocktail list, with a great selection of old fashioned whiskey. Bukowski is located on Via Degli Ombrellari 25, and is open from 11:30 until 2am Monday through Saturday. On Sunday's it is open from 4pm until 12am.
Address: Via Degli Ombrellari 25
Il Baretto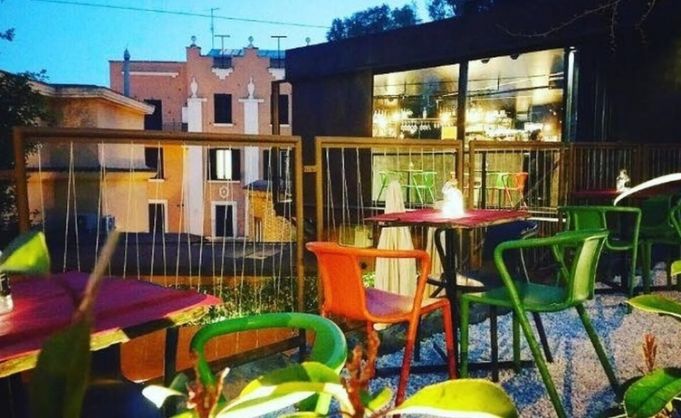 Il Baretto is a quaint bar located on the cusp of Monteverde and Trastevere. It is great for the spring and summer months due to its large, dropped-down, outdoor seating area. However, the bar is still worth going to in the fall and winter, for the relaxed and cool atmosphere inside. Il Baretto has a fairly inexpensive drink menu, with a wide variety of different and unique cocktail options.The staff members are very friendly, and are proficient in both English and Italian. Baretto open from 7am until 2am Tuesday through Sunday, and is open from 4pm until 2am on Monday's.
Address: Via Garibaldi 27
Freni e Frizioni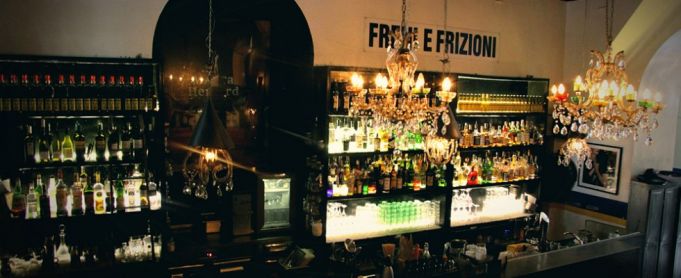 Located next to the charming Piazza Trilussa, Freni e Frizioni is a lively bar with a large drink menu. It is known for its outside, terrace seating, making it a very popular spot during the warmer months of the year. It is a great place to meet people because both locals and tourists commune there. Freni e Frizioni has one of the best aperitivo buffets in Rome, with a long list of options for even the pickiest of eaters. The bar is also known, by students, for their 'movie themed' cocktails that are extra strong. Open from 6:30pm until 2 am.
Address: Via del Politeama 4
Osteria Delle Coppelle
This Bar is located inside the lovely Osteria Delle Coppelle restaurant. The bar is known for their great wait staff and bartenders, along with their wide variety of cocktails. It has a great local feel, after 9pm most of the tourists are gone and it has a relatively quiet and chill atmosphere. The interior is very beautiful with a combination of a rustic and classical vibe. The cuisine is very authentic Italian, and their prices are quite inexpensive. It is within walking distance from the Pantheon. Their hours are from 11am to 2am.
Address: Piazza Delle Coppelle 54
Tree Bar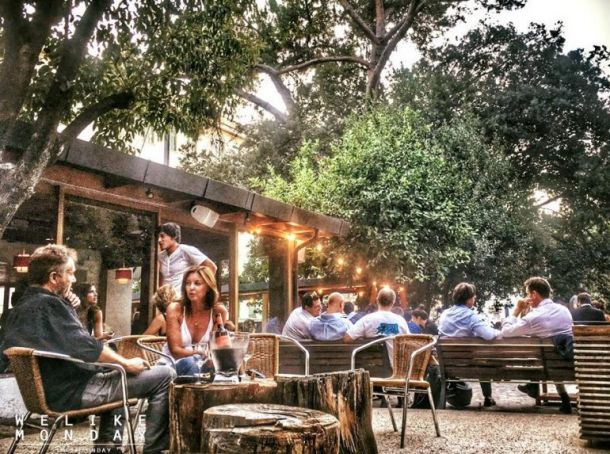 Being one of the best bars in Flaminio, Tree Bar is very popular amongst the locals in that area. It is very unlikely to spot a tourist in Tree Bar, making it a very quiet and relaxed place. Despite the lack of tourists, many members of the staff do speak English and are very welcoming to the foreigners that stumble in. Along with a fantastic drink menu, the bar also has a fairly decent food menu. All of this is accompanied by live music or open mic nights, the details for which will be regulated on their website or Facebook page. Open from 6:30pm until 1:30am.
Address: Via Flaminia 226