28 April-28 May. Each year an independent jury at the World Press Photo Foundation in Amsterdam selects images for this prestigious recognition of international photojournalism.
This year's winning photograph was taken by Associated Press photographer Burhan Ozbilici for his image An Assassination in Turkey, showing the moment seconds afer an off-duty policeman shot Russia's ambassador to Turkey, Andrey Karlov, during the opening of an art exhibition in Ankara on 19 December 2016.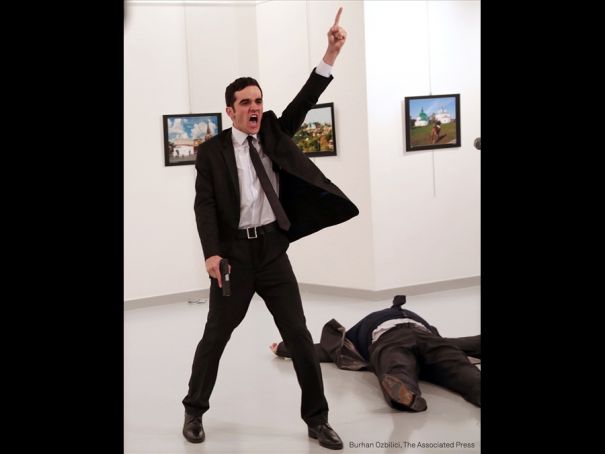 The 2017 exhibition features the work of 45 award-winning photographers from 25 countries.