10-11 Sept. Scholars Lounge celebrates 10 years in Rome.
Rome's largest Irish pub Scholars Lounge hosts veteran Dublin group The Wolfe Tones for two nights, on 10 and 11 September, in celebration of the bar's tenth anniversary.
The group is famous in Ireland for its rousing renditions of songs such as My Heart is in Ireland, A Nation Once Again, Some Say The Devil is Dead, Seán South, and The Foggy Dew. The musicians incorporate elements of traditional Irish music and a lively performance is always guaranteed.
Underlining the band's enthusiasm at performing in Italy for the first time, vocalist and lead songwriter Brian Warfield told Wanted in Rome: "We have played in almost every country in Europe at this stage so after 52 years its about time we paid a long overdue visit to Italy."
The Wolfe Tones' concerts at Scholars are among the highlights in a week-long celebration at the bar which is Irish-owned, with 70 per cent of its staff recruited directly from Ireland.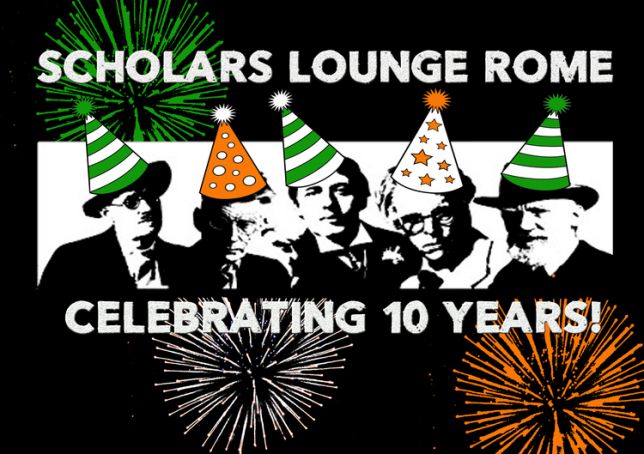 The pub's owner Declan Crean has organised a line-up of numerous Irish acts over the course of the week, from 7-13 September, including the inimitable Dublin balladeer Liamo Kelly, traditional Irish music group Trio Binario, Kildare singer Ricky Nolan Duggan, the lively Wexford performer Darren Byrne, and Rome-based Irish band The Others.
Comprising two large interconnecting but separate bars, Scholars Lounge is themed around Ireland's famed wordsmiths, such as Oscar Wilde and W.B. Yeats. Each night there is a different event, from live music to quizzes to karaoke, as well as an extensive coverage of international sports games.
Asked whether there were any future plans in store at Scholars, Crean responds with a wink: "There might be a surprise around the corner."
Tickets for The Wolfe Tones are available directly from the pub. For full details of the anniversary celebrations see website.
General Info
Address
Via del Plebiscito 101, tel. 00390669202208.
View on Map
The Wolfe Tones come to Rome
Via del Plebiscito 101, tel. 00390669202208.