26 May-30 June. Etere International Galleries on Via Giulia presents an exhibition by Omero Amor Tarquini, an Italian-British artist living in Rome. The show has just been extended to 30 June.
Omero Amor Tarquini's art works produce controversial effects, which at times communicate a sense of perdition lead viewers to question their own morality and, once reflection has been permitted, to make interior questions.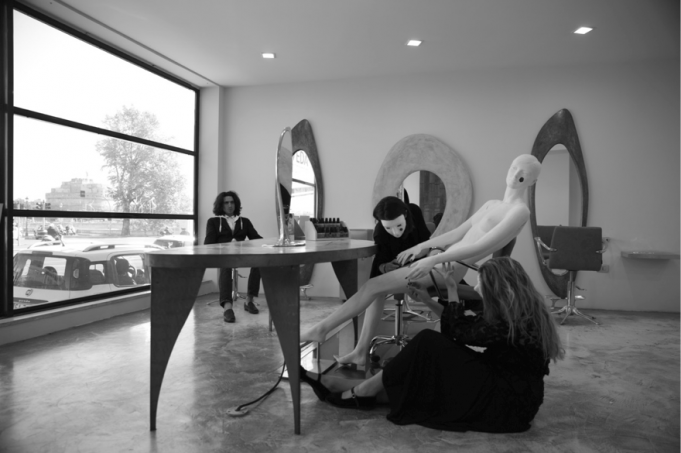 In this shot above, Creation, the artist composes a "picture" of Rome's current reality. On the one hand modernity, characterised by a more expressive art, devoid of classical forms and on the other, in the corner on the left we glimpse the ancient profile of Castel S. Angelo.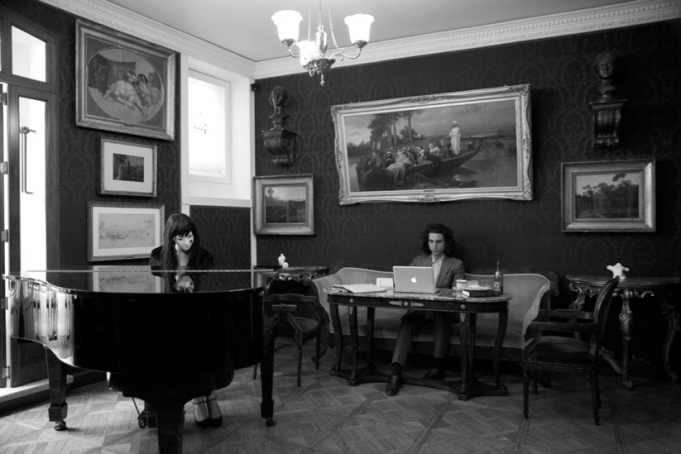 In this shot, Serenity we see the artist at a time of philosophical contemplation in the illustrious Café Greco on Via dei Condotti. Nothing is random, from his statuettes placed elegantly on the tables in the background, the ubiquitous presence on the left of the masked Muse playing the piano and the picture's focal point: a bitten apple. One of the oldest bars in Rome and considered a hub for artists and intellectuals throughout its history, there's no surprise Giorgio de Chirico, a great inspiration of Omero, also once frequented this historic Roman coffee shop.
Here in Memory we go down a more psychological path. In a moment of high emotional stress and loss of rationality, Omero Amor Tarquini realises, as in a moment of epiphany, a return to rationalism. We see his right hand held up, representing the more irrational side and the unstoppable flow of destabilising inspiration, to resume the reins of absolute rationality and return to equilibrium.
This last piece, Infinity 8, was recently purchased at an auction for €5,200, at a charitable event for the Etere International Awards. This figure will contribute to a creative project due to be announced by the end of this year.