19 Feb-3 April. Exhibition by Turin street artist Pixelpancho who is known internationally for his complex and colourful compositions populated by surreal robot characters.
Pixelpancho says his solo show at Galleria Varsi involves robots and gods becoming one entity in which "supernatural and sacred elements mingle and become iron and oxide." To coincide with the exhibition, the artist will create a mural in the Primavalle district of Rome.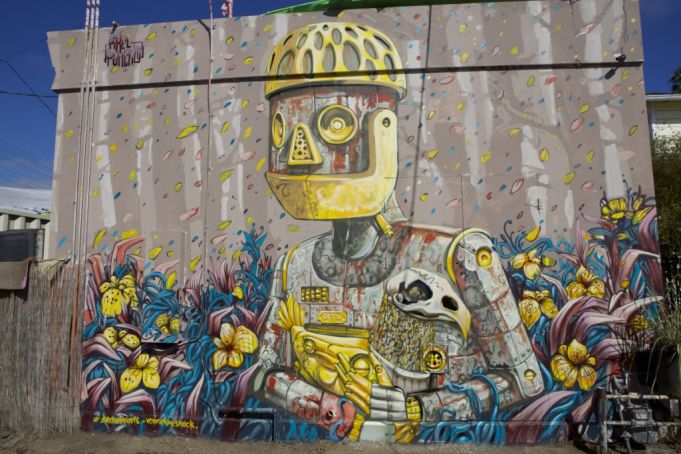 The artist's work, often painted on a large scale, can be found on the walls of abandoned buildings in cities across Europe as well as in the US and Mexico.
Located near Campo de' Fiori, Varsi is a dynamic and well-organised gallery that hosts regular exhibitions by noted Italian and international street artists.