22 Sept-21 Jan. The Scuderie del Quirinale presents one of the most largest exhibitions ever dedicated to Picasso in Italy, a century after the artist set foot in the country.
The exhibition examines Italy's long-term impact on Picasso's work – his inspiration from ancient Roman statues and erotic frescoes in Pompeii – and his private life – he met his first wife, the Russian ballet dancer Olga Khokhlova in Rome while he designed the costumes and sets for the ballet Parade. The 100 works on display range fro 1915 to 1925, comprising Cubism to Classicism, with loans from major museums in London, Paris, New York, Berlin and Barcelona.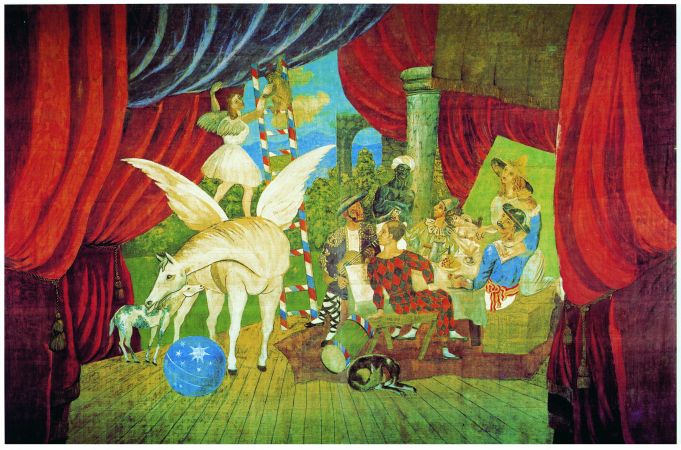 The show includes masterpieces such as
Olga in an Armchair
(1917),
Léonide Massine as Harelquin
(1917),
Two Women Running on the Beach
(1922), and
Harelquin with mirror
(1923). In addition to the Scuderie, Palazzo Barberini hosts an immense canvas that Picasso painted as the backdrop for
Parade
, the reason for his arrival in Italy in February 1917.