Review of Contropittura exhibition by Pablo Echaurren in Rome.
20 Nov-3 April. An exhibition dedicated to the colourful career of contemporary Roman artist Pablo Echaurren, whose avant-garde style incorporates elements of surrealism, pop art and futurism, takes place at the Galleria Nazionale d'Arte Moderna (GNAM) until 3 April.
Entitled Contropittura, the thematic exhibition features over 200 works, focusing in particular on the political and social commitment of the multi-faceted but unassuming artist, who was present at the preview on 19 November.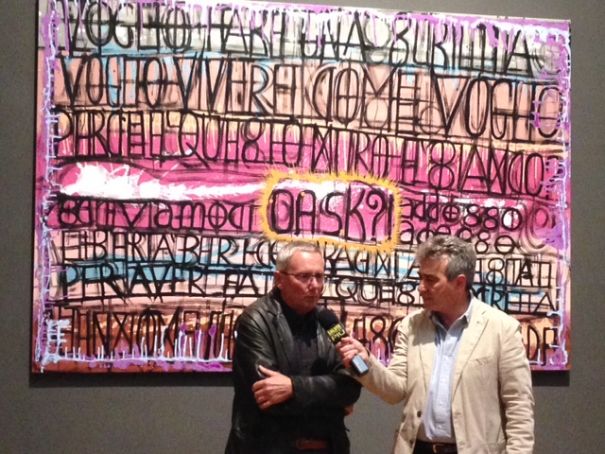 The show contains a large amount of drawings and collages, most of which have never been published or exhibited, dating from the late 1970s and reflecting the highly-charged political climate in Italy at the time. Many of these works relate to Echaurren's experience with the Indiani Metropolitani, a small faction active in the Italian far-left protest movement between 1976 and 1977, during the so-called anni di piombo (Years of Lead).
The works on display range from the artist's early "square" watercolours – paintings comprising a collection of postage stamp-sized individual images; followed by a series of large canvases from the 1980s and 1990s – dealing with world events and environmental issues; as well as satirical collage works and political posters from the 1990s. There are also works inspired by Marcel Duchamp, pioneer of the Dada art movement, including a wildly-coloured urinal displayed in a glass box.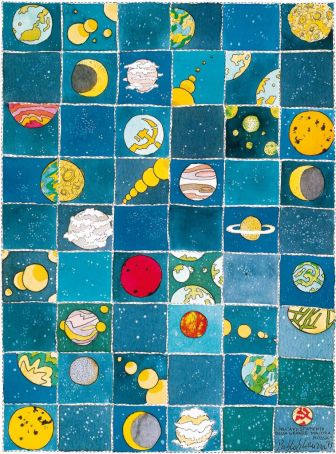 The exhibition concludes with his most recent works, the large colourful so-called Wall Paintings, designed around Echaurren's "symbolic alphabet of obliterated slogans." These arresting images contain references to conflicts and opposing factions, and are littered with symbols that are at first hidden but become clearer on closer inspection. They include dollar signs, tanks, scissors, toxic skulls, missile-like arrows, exploding bombs and peace signs.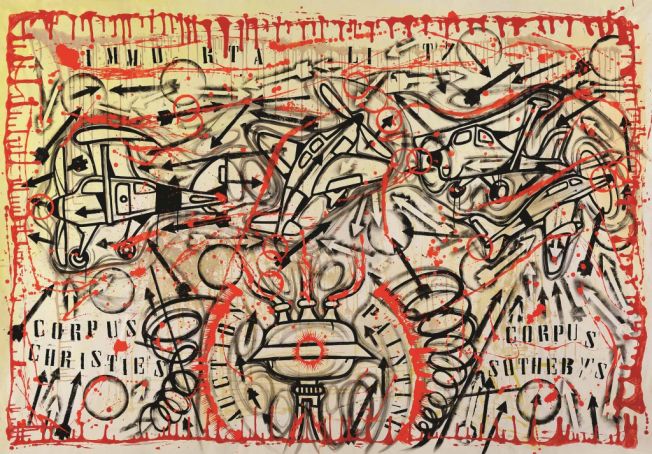 Worth a second look too are Echaurren's notebooks which provide a glimpse into the working processes of the artist who is at once a painter, sculptor, cartoonist, ceramicist and writer.
General Info
Address
GNAM, Viale delle Belle Arti 131, tel. 0632298221.
View on Map
Pablo Echaurren exhibition in Rome
GNAM, Viale delle Belle Arti 131, tel. 0632298221.