By Rachel Wertz
In collaboration with the American University of Rome
It is no secret to anyone that lives or has travelled to Italy that the Italian cuisine is incredible. My time in Rome has made me a true Italian food lover. It has also given me a better understanding of food culture. However, there are times when I begin to miss the different varieties of food I once had access to. Recently I experienced one of these periods. Thus, I set out on a quest to find some of Rome's best kept secrets for when I am Italian-ed out.
Korean BBQ
Opened in 2015, Galbi Roma is the first Korean barbeque restaurant in Rome. Its cooking and preparation techniques date back more than 2,000 years, giving its dishes authenticity, and its customers a true Korean experience. Not only is Galbi known for its excellent meals, but also for the restaurant space which can host over 60 people, and provides the option to cook your own meat and vegetables in front of you. This method of dining is half of the Korean cuisine experience.
As someone who spent six years in Korea, my cravings for kimchi jeon and samgyeopsal-gui were definitely met by the authenticity of the food and environment that Galbi Roma offered. The staff was incredibly friendly and took time to answer all questions that my party and I had. I highly recommend Galbi Roma for an out of Korea experience.
Via Cremera 21, Mon-Sat: 12.30-14.30, 07.00-10.00, Sun closed, website.
American Breakfast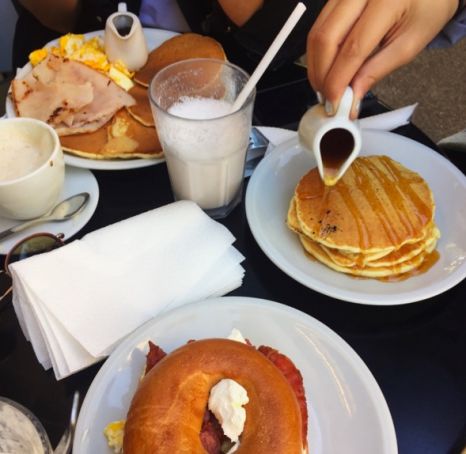 Owned by an American couple, and located in the Monteverde district, Homebaked specialises in the traditional pancakes and bacon, American-style breakfast. Its small interior gives it a warm, close-knit, Grandma's kitchen feeling, and everything on its menu is made from scratch, from secret family recipes. Sandwiches, wraps, salads and other seasonal American traditional sweets, such as pumpkin pie, can also be found on its menu. Homebaked also prides itself on its American brewed coffee. I found Homebaked to be a great place to spend an afternoon enjoying some American delights in the company of the owners, Jesse and Carolina. From Homebaked's chocolate chip pancakes, to its carrot cake, it is my go-to cure for when I'm feeling homesick and need my "America fix."
Via Fratelli Bonnet 21, Mon-Sat 08.00-18.00, Sun 10.00-15.00
Mexican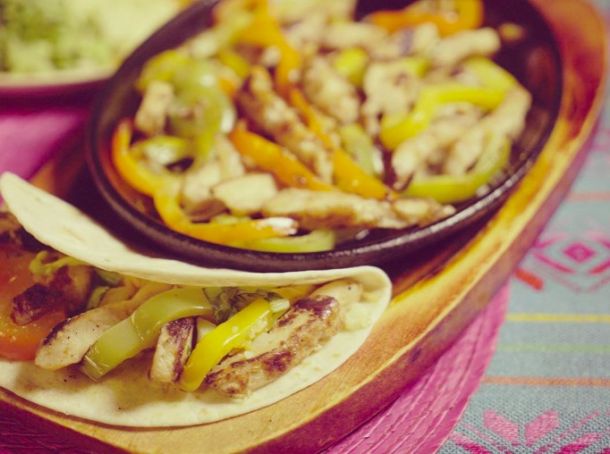 La Cucaracha is Rome's hidden gem for real, authentic Mexican food. Located near the entrance to the Vatican Museums, the owner has successfully created a Mexican cuisine based solely from Italian ingredients. La Cucaracha takes pride in creating great cuisine, along with a fantastic overall experience. It offers a wide variety of options from fajitas, tacos, burritos, chimichangas and enchiladas which all come with a side of Mexican rice and beans. La Cucaracha's colours, textiles, décor and music play a huge role in establishing a festive environment. This Mexican restaurant is my favourite escape from the Italian cuisine. It is one of the only restaurants in Rome where I have found that food is just one part of the experience. La Cucaracha is also available for delivery on the Glovo App for an additional €2 fee. Be sure to stop by La Cucaracha on Tuesday evening so that you can also enjoy the live mariachi band along with your chimichangas.
Via Mocenigo 10, Mon-Sat 18.30-23.00, Sun closed.
Vegan Bakery
Wani Vegan Bakery, located near Roma Tre University, specialises in tasty and beautiful, yet fully authentic, vegan sweets. The owners pride themselves on only using products from organic and fair trade markets. Wani also attempts to recycle and use compostable materials. In addition to small treats, it also provides a catering service for large events and weddings.
My first experience with Wani was extremely pleasant. The staff explained every product to me in English. As someone who is not originally vegan, I could not tell a big difference in the pastry taste. The display and the overall atmosphere of the bakery also gave Wani its own personal touch. I definitely recommend Wani Vegan Bakery to non-vegans and vegans alike.
Via Gabriello Chiabrera 162, Tues-Sat 09.00-20.00, Sun 09.00-12.30, Mon closed.