21 Jan-4 Feb.
The Teatro dell' Opera di Roma is staging a new production of Verdi's opera, conducted by Roberto Abbado and directed by Massimo Popolizio.
I Masnadieri was first performed in London in 1847 at Her Majesty's Theatre with Verdi conducting the first two performances. The commission came in the wake of Verdi's success with Ernani and was reasonably popular for several decades in both Italy and England but then was almost forgotten until its revival in the 1950s.
Popolizio is best known as a stage, cinema and television actor and director. The cast, which is almost all Italian includes Riccardo Zanellato bass as Massimiliano, Stefano Secco tenor as Carlo and Roberta Mantegna soprano as Amelia. Teatro dell'Opera di Roma, Piazza Beniamino Giglio 1, www.operaroma.it/en/.
Opera Notes
Il secondo titolo operistico della stagione 2017/18 del Teatro dell'Opera di Roma è I masnadieri di Giuseppe Verdi (21 gennaio-4 febbraio). Una vera rarità per l'Ente Lirico della capitale, visto che l'ultima rappresentazione risale al 1972.
Adesso vi torna con un nuovo allestimento firmato da Massimo Popolizio, nome di spicco tra gli attori e i doppiatori italiani. Da poco approdato al teatro di prosa come regista, è adesso al suo debutto nel mondo della lirica. Con Massimo Popolizio a dividere gli oneri e gli eventuali onori di questa edizione romana de I masnadieri ci saranno il direttore d'orchestra Roberto Abbado e come interpreti principali il soprano Roberta Mantegna, il tenore Stefano Secco, il baritono Artur Ruciński e il basso Riccardo Zanellato.
I masnadieri ebbe la sua prima all'Her Majesty's Theatre di Londra il 22 luglio 1847 alla presenza della regina Vittoria e del principe Alberto, con schierati il Parlamento tutto e la più alta società londinese. Fecero «furore - come scrisse Emanuele Muzio allievo e amico di Giuseppe Verdi - Il Maestro fu festeggiato, chiamato nel palco, solo e con gli attori, gli furono gettati dei fiori, e non si udiva altro che: evviva Verdi! bietifol». Vi cantarono due grandi divi dell'epoca: Jenny Lind e Luigi Lablache. Il soprano, detto l'usignolo svedese, aveva una voce sonora, omogenea, dolce, argentina e molto estesa: arrivava fino al FA sopracuto. Sapeva eseguire le agilità più difficili e spettacolari e possedeva dei pianissimi fascinosi, che alternati a suoni più corposi e vibranti producevano sorprendenti e ammirati effetti d'eco. Il basso Lablache fu un celebre e celebrato primo interprete di molte opere di Donizetti e di Bellini. È singolare che avesse interpretato lo stesso ruolo dei Masnadieri ne I briganti di Saverio Mercadante al Théâtre-Italien di Parigi undici anni prima.
Paolo Di Nicola
Wanted in Rome card offers: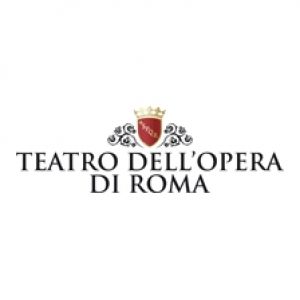 10% discount on tickets for the Teatro dell'Opera di Roma
Get tickets for the 2017-2018 Season of The Teatro dell'Opera di Roma with a 10% discount showing the Wanted in Rome Card at the ticket counter.
Get tickets for the 2017-2018 Season of The Teatro dell'Opera di Roma with a 10% discount showing the Wanted in Rome Card at the ticket counter.
General Info
Address
Via Torino, 00184 Roma RM, Italy
View on Map
I Masnadieri at Teatro dell'Opera di Roma
Via Torino, 00184 Roma RM, Italy