Until 24 May. For the first time in Italy the celebrated Chinese avant-garde artist Huang Yong Ping presents an exhibition featuring monumental installations, sculptures and documentation, at the Museo Nazionale delle Arti del XXI secolo (MAXXI).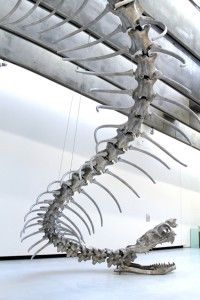 The title of the show, Bâton de Serpent, refers to the Bible passage in which Aaron's staff is turned into a serpent; it is also the name of a highlight of this exhibition: a gigantic, 30-m long aluminium skeleton of a serpent.
The exhibition by the French-based artist examines the effects of globalisation, cultural negotiations, migration, neo-colonialism, religious conflicts, economic change and political fundamentalism.