Weekly English-language quiz moves to Monday night slot.
The weekly quiz at Finnegan's Irish pub now takes place on Mondays, instead of Thursdays, at the usual time of 20.30.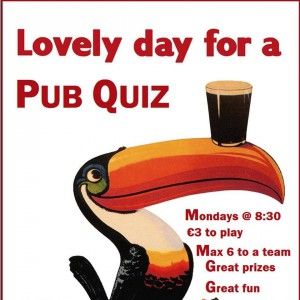 The quiz is in English and there are prizes for first, second and third places, as well as spot prizes.
For full details see the event's Facebook page.