7-9 Oct. The fourth edition of EurHop Beer Festival takes place at the Salone delle Fontane in Rome's EUR district from 7-9 October.
The three-day international festival is dedicated to craft beer and is presented by the Trastevere pub Ma Che Siete Venuti a Fà and publisher Publigiovane Eventi.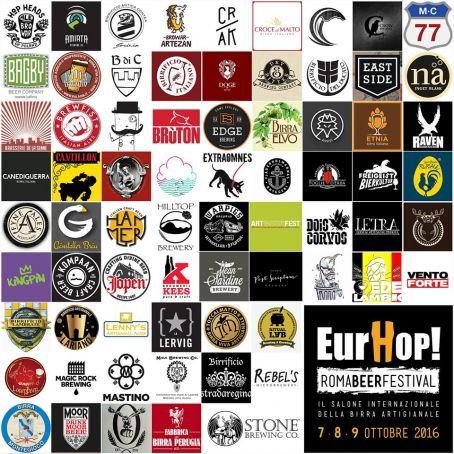 Guests of the festival can choose between more than 300 craft beers from around 50 participating breweries from both Italy and abroad.
Open Fri 17.00-03.00, Sat 12.00-30.00, Sun 12.00-24.00.
For full details, including prices see website or Facebook page.