Major exhibition in Rome dedicated to the CoBrA art movement.
4 Dec-3 April. The Fondazione Roma at Palazzo Cipolla dedicates a major exhibition to CoBrA, the first major European avant-garde movement to emerge from the ashes of world war two. Formed in Paris in 1948, CoBrA takes its name from the three cities of its founders: Copenhagen, Brussels and Amsterdam.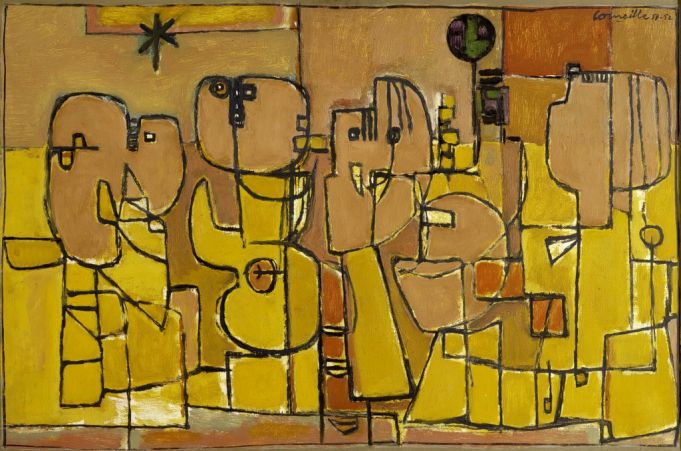 The movement only lasted three years, was characterised by spontaneity and experiment, and is considered a catalyst for European Abstract Expressionism. The work of the CoBrA artists, many of whom later moved to Liguria in northern Italy, was inspired in particular from children's drawings, from primitive art forms and from the work of Klee and Miró.
The exhibition features 150 works including paintings, sculptures, drawings, documents and photographs relating to CoBrA's leaders Alechinsky, Appel, Constant, Corneille, Dotremont, Götz, Jorn, Lucebert and Pedersen.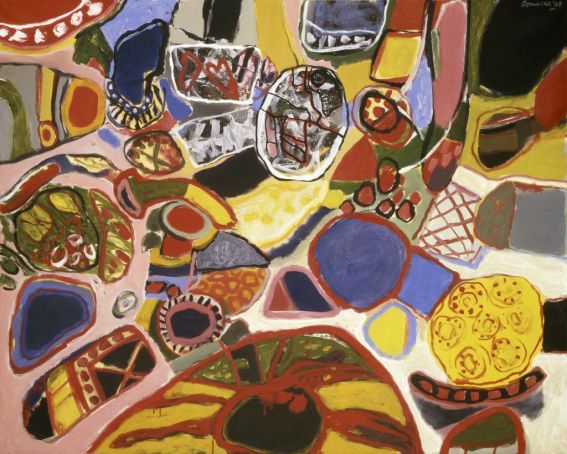 One interesting aspect of the show is the display of much later work by several of the original CoBrA artists – from the 1960s up to the 1980s – in some cases revealing an increasingly colourful palette with the passing of time.
The exhibition will have a special opening on Monday 7 December, the day before the Feast of the Immaculate Conception, a public holiday in Italy.