24 March-3 July. This high-tech, immersive exhibition at the Palazzo delle Esposizioni features 3-D images of 57 masterpieces by Caravaggio, offering viewers a "full sensory experience", according to The Fake Factory, the video design company behind the project.
The works by the 17th-century master are magnified and projected onto the museum's walls, allowing a close examination of the paintings' composition, theatricality and dramatic use of chiaroscuro.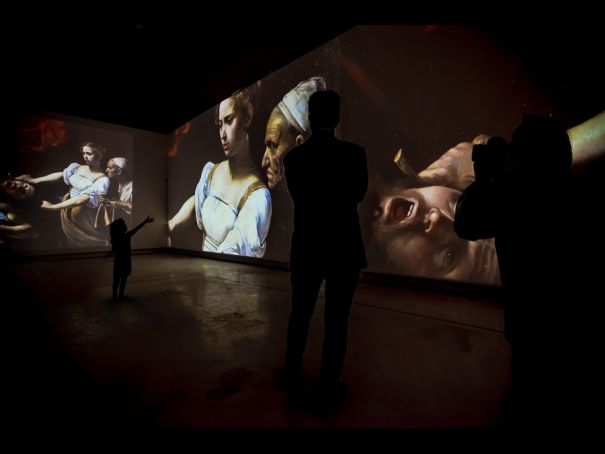 In addition to the high-definition projection system, whose sensory effects include music and fragances, the exhibition showcases sketches highlighting modifications made by Caravaggio as his paintings progressed.