Chiostro del Bramante in Rome renews collaboration with Tate in London.
26 Sept-23 Feb
. Rome's Chiostro del Bramante hosts a superb exhibition dedicated to the School of London, featuring paintings by
Lucian Freud
and
Francis Bacon
, organised in collaboration with the Tate in London.
The show, which runs from 26 September until 23 February 2020, unites the works of Bacon and Freud for the first time in Italy, highlighting one of the most significant chapters of international contemporary art in the 20th century.
The exhibition comprises 45 paintings, drawings and engravings by six artists: Michael Andrews, Frank Auerbach, Leon Kossoff and Paula Rego, in addition to Freud and Bacon.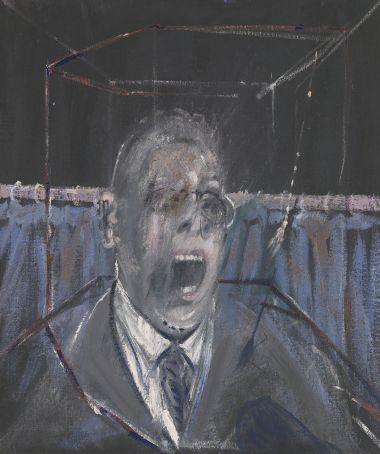 The figurative works span more than seven decades, from 1945 until 2004, and are described by Chiostro del Bramante as "direct, shocking, and no-filter."
The works share raw and emotionally-charged subject matter, with themes including the fragility of the human condition, war, immigration, excesses and the search for truth. In the case of Bacon and Freud, the works examine the artists' friendship as well as their relationships with their models.
Of particular note is Freud's giant painting David and Eli (2003-4) features David Dawson, the artist's studio assistant for the last 20 years of his life, who was present at the exhibition launch in Rome.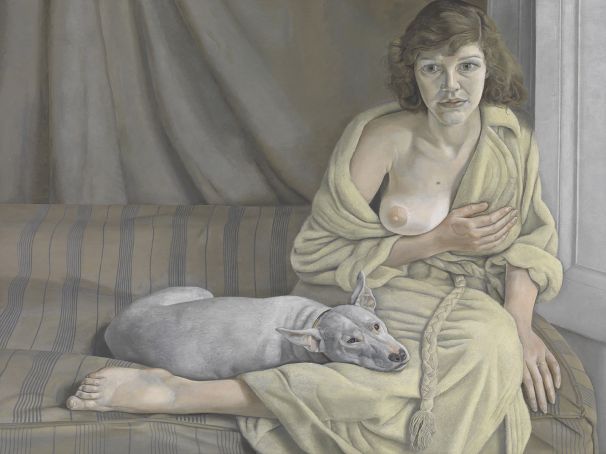 Highlights of the show include Bacon's
Study for a Portrait
(1952) and
Portrait of Isabel Rawsthorne
(1966), and Freud's
Girl with a White Dog
(1950) and
Standing by the Rags
(1988).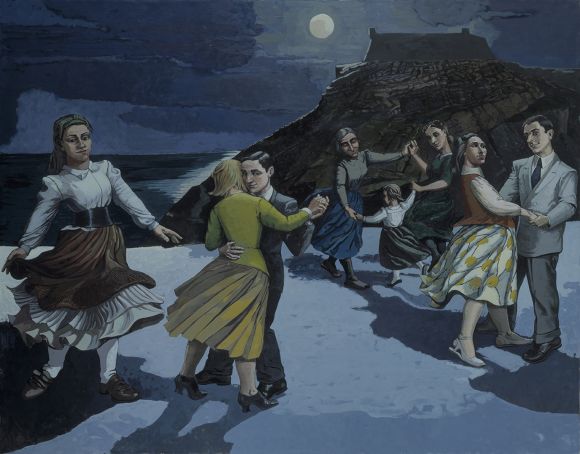 But that is not to say that Freud and Bacon steal the limelight from the others, whose work packs quite the punch despite being less well-known names to a mainstream audience.
Highlights include The Dance by Paola Rego, and A Man Who Suddenly Fell Over by Michael Andrews.
The term 'School of London' was coined by artist R.B. Kitaj to describe a group of London-based artists pursuing forms of figurative painting in the face of avant-garde approaches in the 1970s.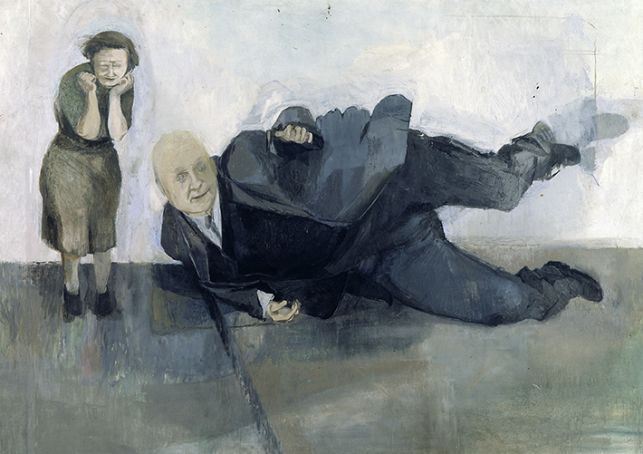 Curated by Elena Crippa, the exhibition sees the Chiostro del Bramante continue its important collaboration with The Tate, following its hugely successful
Turner show
in 2018.
The exhibition has the support of the British embassy in Rome and the British Council. For full details including visiting times see Chiostro del Bramante website while for further insights pick up a copy of the upcoming October edition of Wanted in Rome magazine, on sale at newsstands around Rome, which will contain a three-page feature article on the exhibition.
Cover image: Lucian Freud, Boy Smoking, 1950. © Lucian Freud Archive / Bridgeman Images. Photo: © Tate 2019.
General Info
Address
Via della Pace, 00186 Roma RM, Italy
View on Map
Bacon and Freud: Tate paintings in Rome
Via della Pace, 00186 Roma RM, Italy