3-17 May. The St Stephen's Cultural Center Foundation presents Volver a Cuba, an exhibition by Cuban artist and long-term Rome resident Anita Guerra.
The works on display are the result of the artist's recent pilgrimage to the past when she returned to Havana for the first time in more than 50 years to document her family's heritage, particularly during the Castro revolution.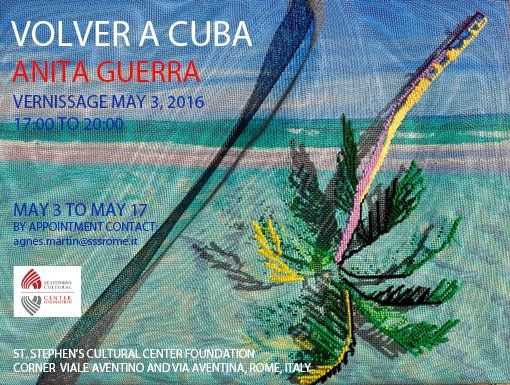 Her research led her to many discoveries including the rich but unrecorded legacy of her architect father, Juan Ignacio Guerra, a leading figure in the Cuban Modernist movement of the 1950s.
Guerra's paintings and embroideries on display in the installation pay homage to her family whose presence in Cuba stretches back to the 16th century. The exhibition opens on Tuesday 3 May, from 17.00-20.00.