Venice promises 18 days of Carnevale fun in 2023.
Venice, the Italian queen of carnival cities, will host 18 days of Carnevale this year, with events taking place along the city's canals and across its bridges and squares from 4-21 February 2023.
Artisans in the lagoon city are busy preparing masks and floats for the annual Carnevale di Venezia, one of the world's best-loved carnivals, whose theme is 'Take your Time for the Original Signs'.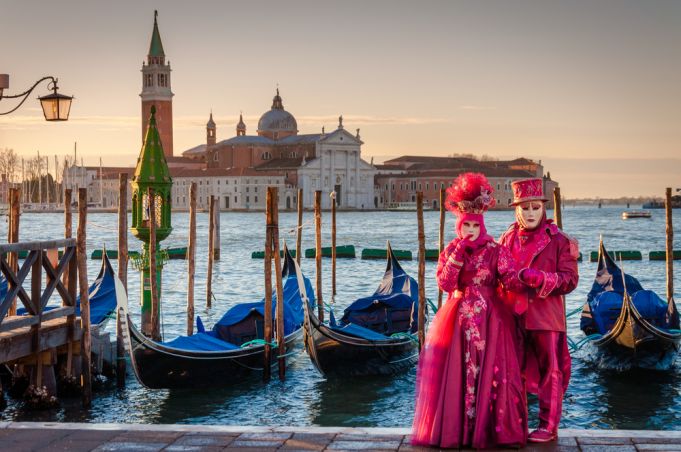 Costumed visitors can look forward to
water parades
, allegorical floats,
masked balls
and night parades, with a
spectacular procession along the Grand Canal
opening this year's festival on 4 February.
Another traditional event, the Festa delle Marie pageant, will be held on 11 February with a sumptuous parade from Piero di Castello that will reach St Mark's Square where the most beautiful of the 12 "Marias" will be crowned on 21 February.
Il 2023 ci riserverà tantissime sorprese: un ricco programma di eventi, tutti da vivere! Ve li presentiamo!

It is going to be a 2023 full of wonders, in #Venice: let's have a sneak peek into the future with the extended version of "#Venezia 2023 - What's Next"! pic.twitter.com/R6juzYH4Yt

— Venezia Unica (@veneziaunica) January 4, 2023
"The Venice Carnival this year looks back to look forward. A plunge into the past to think about the future" - said the city's mayor Luigi Brugnaro - "The origins and meaning of one of the most famous Venetian festivals in the world take their cue from the Latin Saturnalia and the Greek Dionysian cults, great religious celebrations that involved the use of masks and symbolic representations, reworking them for their own purposes."
History and origins of Venice Carnival
The Carnevale di Venezia dates back to the 14th century, maybe earlier, and over the centuries the event was frequently forbidden under various rulers.
The modern version of the Venice Carnival, as we know it today, has taken place for the past 100 years.
Carnival ends each year the day before Ash Wednesday which signifies the beginning of Lent, traditionally a period of fasting and abstinence leading up to Easter.
For 2023 programme details see Carnevale di Venezia official website. Photo credit: Kefca / Shutterstock.com.
General Info
Address
Venice, Metropolitan City of Venice, Italy
View on Map
Venice Carnevale: Italy's most fabled carnival
Venice, Metropolitan City of Venice, Italy