A look at some of the best known carnival foods enjoyed during carnevale season from north to south Italy.
Castagnole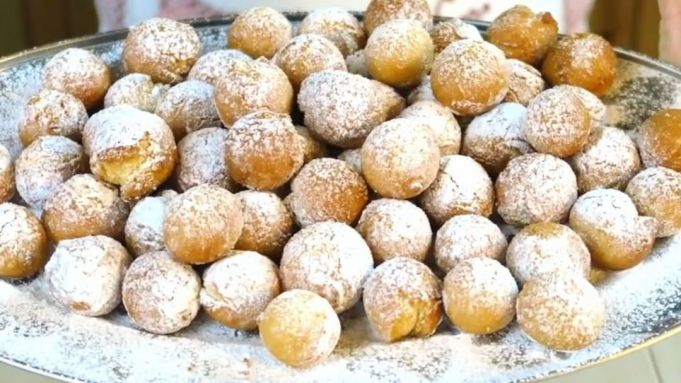 Castagnole
originated in Emilia-Romagna but are now found across Italy, albeit with variations from town to town and family to family. These little fried balls, named after the chestnut (castagna) because of their shape, are similar in texture to a doughnut with a slightly crisp exterior and a light, fluffy centre.
Frappe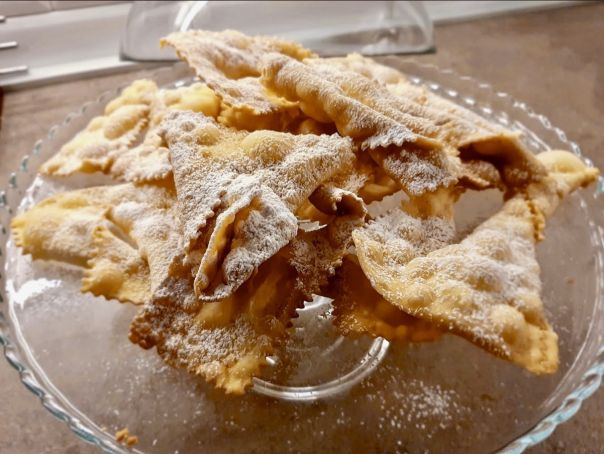 The pastry goes by many names including cenci, chiacchere, lattughe and nastrini but in Rome the most well-known of carnevale foods goes by the name of
frappe
. They are most commonly served plain with powdered sugar but there are also variations with chocolate, pistachio, or red Alchermes liqueur.
Frittelle Veneziane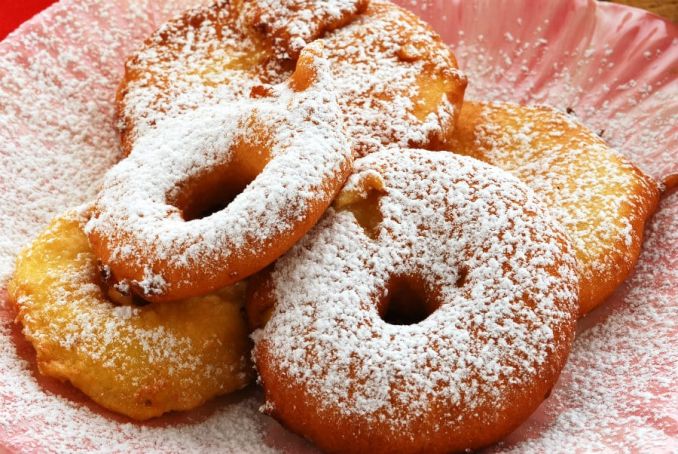 Frittelle Veneziane, or Venetian fritters, are the best known treats associated with carnevale in Venice and their origins can be traced back to the 14th century. They come in a variety of forms, both unfilled or with fillings including apple, chocolate or zabaione.
Schiacciata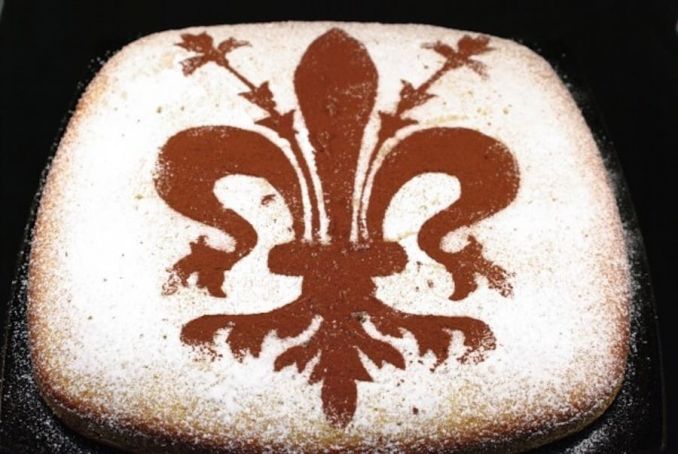 The schiacciata, also called ciaccia or schiaccia, is a typical carnevale treat in Florence. It is a soft, low cake, made with simple ingredients of flour, milk, butter, sugar and eggs, and decorated with the ancient emblem of Florence.
Struffoli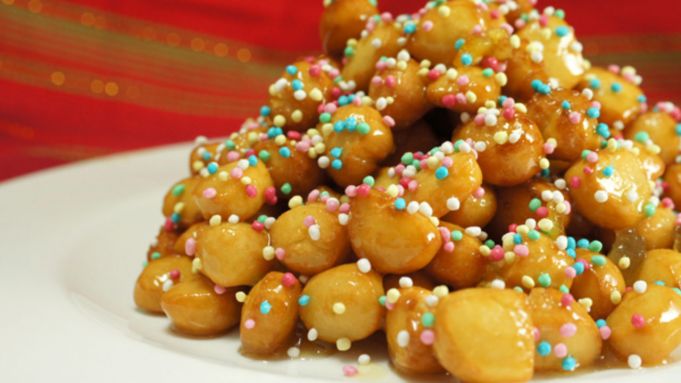 A Neapolitan dish made of deep fried balls of sweet dough, served in small heaps or rings. Crunchy on the outside and light inside, struffoli are mixed with honey and other sweet ingredients. The marble-sized treats are fried in boiling oil and seasoned with honey, aniseed liquer and decorated with colored sugared almonds. In Calabria they are also known as scalilli, and in Abruzzo cicerchiata.
Turtlitt in S. Antoni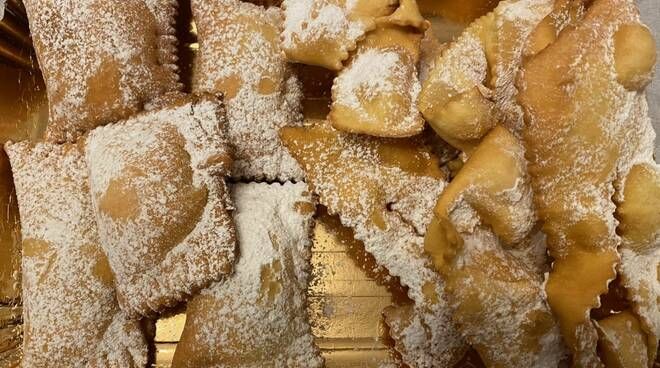 Traditionally prepared in Emilia Romagna during carnevale season, there are numerous variations of these fried sweets depending on the geographical area. The origins of turtlitt date back to the village of S. Antonio in Piacenza in mediaeval times. Some are filled with boiled chestnuts, others with mostarda or black chocolate.