Mega yacht belonging to Russian billionaire arrives at Ostia.
A 143m-high superyacht owned by Russian billionaire Andrey Melnichenko has docked off the Ostia coast near Rome on 25 July.
Currently the 10th largest superyacht in the world, the futuristic sailing yacht is called 'A' and has eight storeys.
The yacht was designed by French starchitect Philippe Stark for the Russian industrialist tycoon whose net worth is estimated by Forbes at $13.4 billion.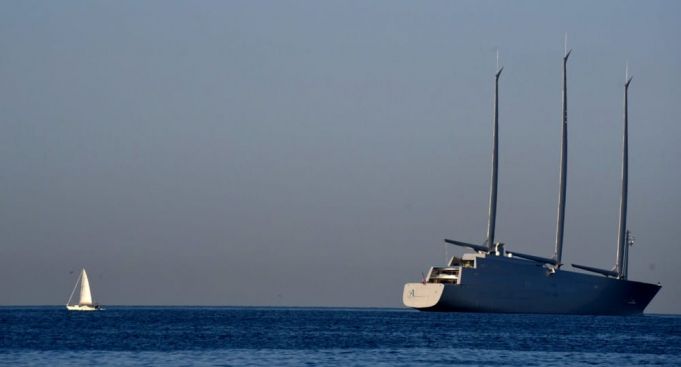 The vessel, which weighs 13,000 tons and can accommodate 60 guests and crew, was built in 2017 by German shipyard Nobiskrug, at an estimated cost of $500 million.
The yacht is equipped with a large swimming pool, an underwater observatory and a helipad.
Among the 90 richest individuals in the world, Melnichenko is involved in the production and trade of agricultural fertilizers, energy and coal.
Photos Aldo Marinelli de La Mia Ostia.
General Info
Address
Lido di Ostia RM, Italia
View on Map
Superyacht comes to Rome coast
Lido di Ostia RM, Italia