ATAC says no service due to staff shortage.
Rome's Termini-Centocelle trenino or light-rail line is not running today, 4 February, due to a shortage of drivers.
The news was announced by Rome's municipal public transport company ATAC at 05.30 this morning.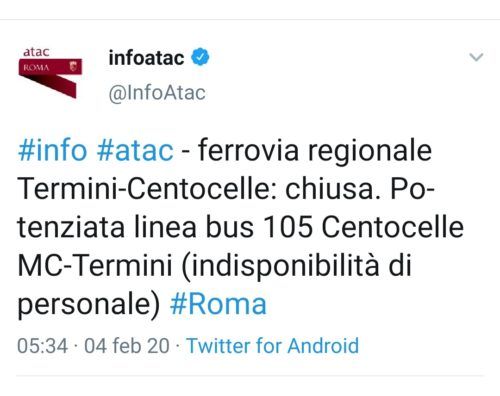 Admitting that the lack of service was due to staff shortages, ATAC said that there would be extra buses running on the 105 route between Centocelle and Termini station.
Photo Wanted in Rome