Mafia boss had been on the run for 30 years.
Police in Sicily located the hideout of Italy's most wanted mafia boss Matteo Messina Denaro on Monday night following his arrest in Palermo after 30 years on the run.
The lair of Messina Denaro, a boss of the Sicilian Cosa Nostra mafia, was discovered in Campobello di Mazara, a small town in the Trapani province of western Sicily.
Messina Denaro, 60, was arrested on Monday morning at a private clinic in Palermo where he had been undergoing treatment for cancer under the false name of Andrea Bonafede.
Police found "perfumes and designer clothes" but no weapons in his secret den, reportedly located between a bar and a shop for household items, according to state broadcaster RAI News.
Footage of #MatteoMessinaDenaro, Italy's most wanted #mafia boss, arrested in Palermo today after 30 years on the run.pic.twitter.com/jAEUf3jqGY

— Wanted in Rome (@wantedinrome) January 16, 2023
The hideout is located in an anonymous yellow three-storey building in a semi-central area of the town, which is about 80 km south-west of Palermo, according to the Corriere della Sera newspaper.
Campobello is the town of Giovanni Luppino, the man who accompanied Messina Denaro to the Maddalena clinic on Monday morning where the mafia boss was arrested, RAI reports.
The town is located just eight kilometres from Castelvetrano, where Messina Denaro is from originally.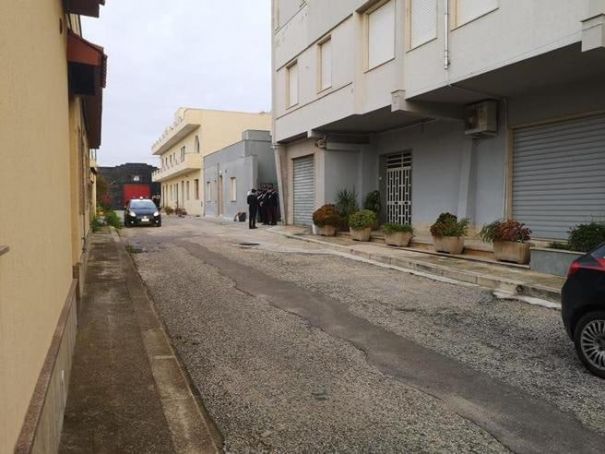 Nicknamed Diabolik, Messina Denaro was tried and sentenced to life in jail in absentia in 2002 over numerous murders including the 1992 killing of anti-mafia judges Giovanni Falcone and Paolo Borsellino.
Hours after the fugitive's arrest, Italian premier Giorgia Meloni flew to Palermo where she visited the site of the Capaci bombing which claimed the lives of Falcone along with his wife and three police bodyguards in 1992.
Meloni hailed the arrest of Messina Denaro as "a big blow to organised crime" but stressed "we have not won the war" against the mafia.
She told reporters that she would propose 16 January as a national day dedicated to those who combat organised crime, describing it as "a day of celebration for us to tell our children that the mafia can be beaten".
Italy's Carabinieri police are due to give a news conference on Tuesday morning to provide further updates on the arrest of Messina Denaro, a case that has gripped the nation, reports RAI.
General Info
Address
91021 Campobello di Mazara, Free municipal consortium of Trapani, Italy
View on Map
Italy police find hideout of mafia boss Matteo Messina Denaro
91021 Campobello di Mazara, Free municipal consortium of Trapani, Italy