A tram carriage converted into a bar makes for an unusual but popular meeting place in the area of Rome where Aventino converges with Testaccio.
Seating is strictly out-doors, with mismatched tables and chairs and even a swing-seat, tucked away under exotic plants, and illuminated with candles by night.
Tram Depot brings a quirky splash of colour to an area otherwise noted for hosting a busy traffic junction and a drab post office.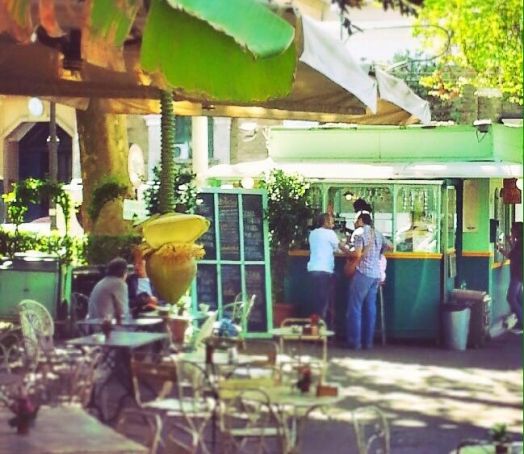 The venue is frequented mainly by Rome residents but also tourists who stumble upon it after visiting the nearby Non-Catholic Cemetery or the Pyramid.
Tram Depot serves great coffee, cornetti, sandwiches, smoothies, grattachecca, craft beer and cocktails. Open 08.00-02.00. No toilet facilities.