Dining on Rome's Viale Aventino is an increasingly international experience, thanks largely to the nearby Food and Agriculture Organization (FAO) and its employees from around the world. Here is a selection of international restaurants on the street that connects Circus Maximus with Piazza Albania.
Elleniko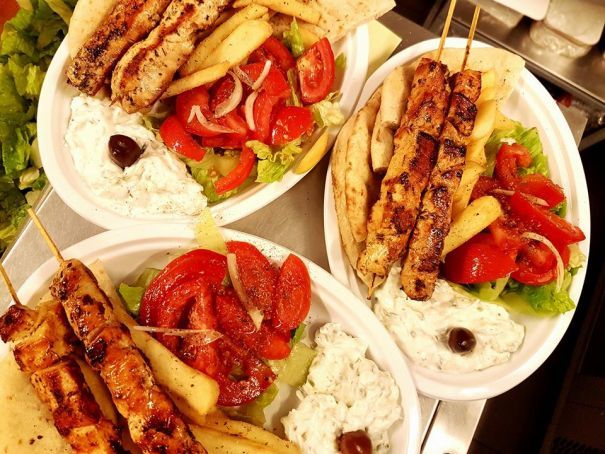 This small Greek-run diner serves authentic and tasty Greek cuisine at prices that won't break the bank. The traditional fare on the menu includes pita souvlaki, Greek salad, mousaka, tiropita and spanakopita, dolmades, tzatziki, baklava and kataifi, as well as wine and beer. Elleniko is ideal for a quick and informal brunch, lunch or dinner or simply a take-away. Open 12.00-23.00, Sun closed. Viale Aventino, 107/109, tel. 0664420648.
Sushi e Noodles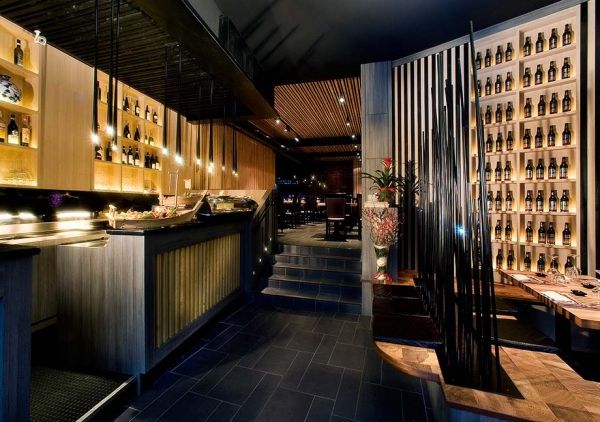 As the name suggests, Sushi e Noodles offers a fusion of Chinese and Japanese food, with sushi being its speciality. This elegant and ever-busy restaurant also has a smaller premises next door where diners can choose from the kaiten conveyor belt or select a take-away option. The extensive menu includes spring rolls, soups, salad, noodles, rice, sushi, maki, sashimi, fish, meat and vegetable dishes. Moderately priced. Open every day for lunch and dinner. Viale Aventino 117, tel. 0664420616, website.
La Renardière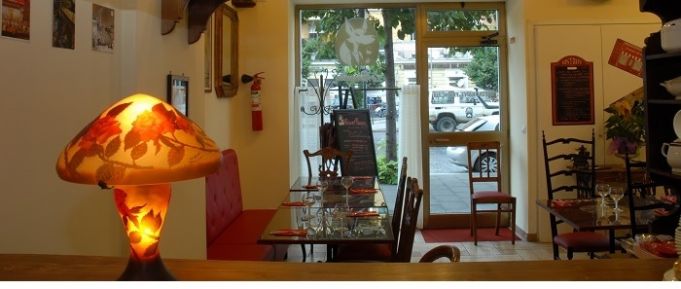 With its lace-curtains and art deco theme, this small French-run restaurant has the feel of a cosy Parisian bistrot and its authentic French cuisine is cooked according to trusted family recipes. The lunch menu features soup of the day, quiches, terrines, salads, cheeses, and steak tartare. The dinner menu is known for its meat and fish dishes, escargots, and select French wines. The desserts include apple tart, lemon cake, coffee gourmand (coffee served with four mini desserts), and its divine chocolate mousse. Sun closed. Viale Aventino 31/33, tel. 0687785445, website.
Court Delicati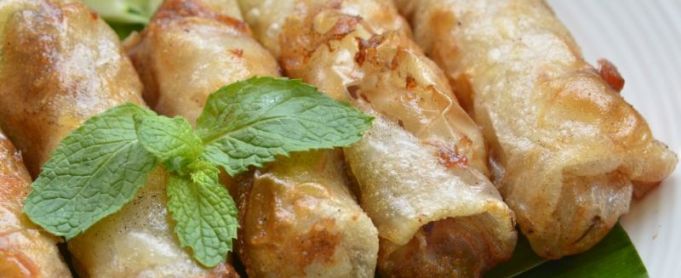 This restaurant serves authentic Malaysian specialities, many of which are hard to come by in Rome, as well as an extensive Chinese and Thai food menu. Dishes include spring rolls, ravioli, dumplings, noodles, prawns, and numerous vegetarian options. Court Delicati is invariably busy and service is brisk. Open for lunch and dinner. Booking advised at weekends. Mon closed. Viale Aventino 39, tel. 065746108.
Manioka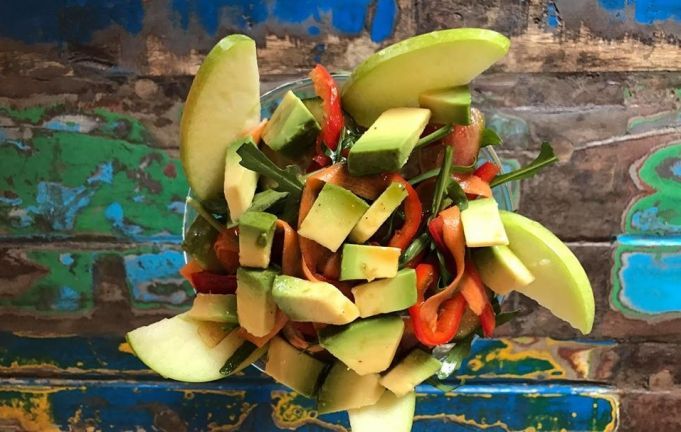 A relatively new entry in the city's Japanese-Brazilian fusion market. This "boteco do sushi brasileiro" is housed mainly in a sprawling downstairs venue although it has a few brightly-coloured tables on the street too. Dishes prepared by the restaurant's Brazilian and Japanese chefs include temaki, farofa and tenkasu, as well as a range of desserts, freshly-mixed juices and exotic cocktails. Mon-Fri midday to 15.00 / 17.00-23.30. Sat midday-15.00 / 17.00-23.30. Sun midday-15.00 / 19.00-23.30. Viale Aventino 40, tel. 0657250060, website.
General Info
Address
Viale Aventino, Rome, Metropolitan City of Rome, Italy
View on Map
International cuisine on Rome's Viale Aventino
Viale Aventino, Rome, Metropolitan City of Rome, Italy