Caffè S. Eustachio has been serving signature coffee in Rome since 1938.
This bustling cafe in Piazza S. Eustachio, near Rome's Pantheon, is famed for its coffee.
In fact its reputation for serving one of the best cups of coffee in Rome often leads to people queuing up outside the bar.
In business since 1938, Caffè S. Eustachio makes its own signature blend of ready-sweetened, creamy coffee.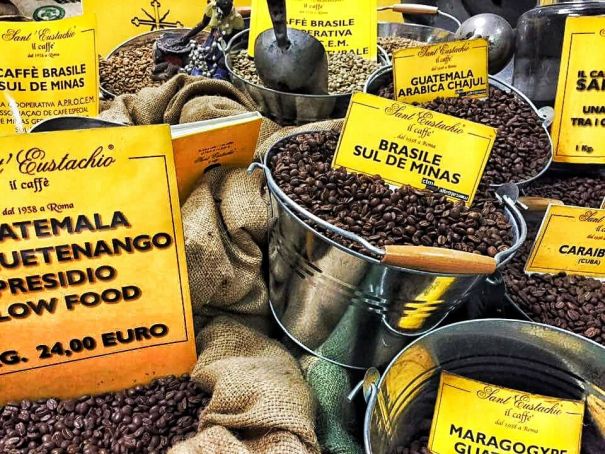 The bar also sells a range of branded blends - look out for yellow logo with stag's head - and even has an online shop.
For details see website.
General Info
Address
Piazza di S. Eustachio, 82, 00186 Roma RM, Italy
View on Map
Coffee at Caffè S. Eustachio in Rome
Piazza di S. Eustachio, 82, 00186 Roma RM, Italy