10 Dec. Radiation Records, the well-known vinyl store in Pigneto, is opening a sister outlet on Via del Boschetto 94 in the Monti district, on 10 December.
Radiation Records carries thousands of new and used vinyls of hip-hop, garage, metal, punk, reggae, ska and soul music, as well CDs, DVDs, books, magazines, t-shirts and all kinds of music-related gear.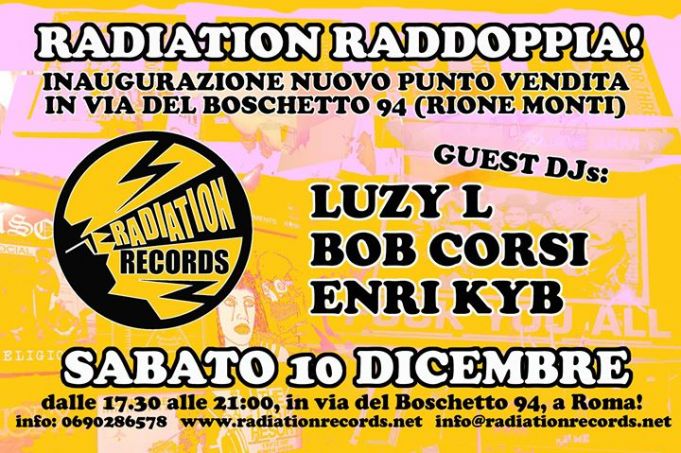 The opening, which takes place from 17.30-21.00, features guest djs Luzy L, Bob Corsi and Enri KYB.