Top tenors sing at Rome's S. Cecilia.
20 Dec. The top tenor Juan Diego Flores sings arias from Mozart, Cimarosa, Donizetti, Offenbach and Puccini including Che gelida manina from La Boheme, with Antonio Pappano conducting the S. Cecilia orchestra and chorus. Auditorium Parco della Musica, Viale P. de Coubertin 30, www.auditorium.com.
22 Dec. CANCELLED - change of programme. After Juan Diego Flores comes Jonas Kaufmann. What a triumph for Antonio Pappano and S. Cecilia. Kauffmann sings lieder by Richard Strauss and part of Das Rosenkavalier. Auditorium Parco della Musica, Viale P. de Coubertin 30, www.auditorium.com.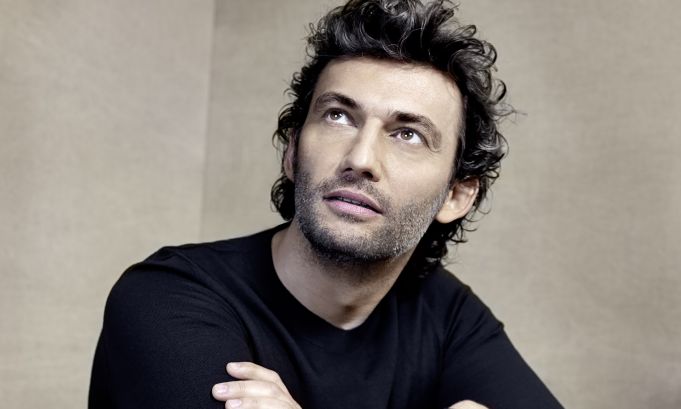 Opera Notes
Straordinari e attraenti regali di Natale per gli appassionati d'opera. Si comincia con l'Accademia Nazionale di S. Cecilia che nell'Auditorium Parco della Musica di Roma il 20 dicembre alle 20:30 proporrà un concerto di canto del tenore Juan Diego Flórez diretto da Antonio Pappano. Un concerto dal programma quanto mai vario e impegnativo. Alternate a brani corali e per sola orchestra, saranno in scaletta
arie famose con altre rare e di indubbia difficoltà. Tra le prime "Che gelida manina" da La bohème di Puccini e "La mia letizia infondere" da I lombardi alla prima crociata di Verdi. Tra le rarità spiccano "Va pour
Kleinzach" da Les Contes d'Hoffmann di Offenbach, "Si spande al sole in faccia" da Il re pastore di Mozart e "Come uno spirito angelico" da Roberto Devereux di Donizetti, avvicendate alla ardua e impegnativa "Che ascolto? Ahimè" da Otello di Gioachino Rossini, autore prediletto da Juan Diego Florez. La sua carriera di fama internazionale iniziò al Pesaro, cantando la prima volta nel 1996 nella Matilde di Shabran e tornandovi con costanza nei vent'anni successivi.

Il 22 dicembre alle 20:30, due giorni dopo il concerto di Florez, si esibirà al Parco della Musica un altro grande divo del momento: il tenore Jonas Kaufmann e sempre con la direzione di Antonio Pappano.
Proporrà sette "canzoni" di Richard Strauss. Tra queste gli ultimi quattro lieder scritti nel 1948, l'ultimo anno di vita del compositore, che hanno tutto il sapore di un commiato, di un testamento spirituale, di una riflessione pacata e distaccata sulla morte. Solitamente eseguiti da un soprano, in questa occasione sarà un tenore a cantarli. Si ascolterà qualcosa di inaspettato e probabilmente di meno aereo, perché la voce maschile
normalmente canta un'ottava sotto rispetto a quella femminile. In programma anche alcuni pezzi per orchestra di Richard Strauss, come il poema sinfonico I tiri burloni di Till Eulenspiegel e una suite costruita con i Walzer dell'opera Der Rosenkavalier.

Ancora il 22 dicembre alle 20:30 ma al Teatro dell'Opera, il soprano Anna Caterina Antonacci diretta da Maxime Pascal sarà protagonista assoluta della tragédie lyrique in un atto: La voix humain di Francis Poulenc , tratta dalla pièce omonima di Jean Cocteau. Racconta di una donna che pone fine, in modo tragico, alla propria storia d'amore con una tesa e concitata conversazione telefonica. Utilizzando una musica dall'orchestrazione ricca e dettagliata e in stretta relazione con la parola, Poulenc indaga, tra emotività e psicologia, il mondo interiore di una donna che vive la propria affettività fin quasi alle soglie della patologia. Anche in questo concerto al "suono" della voce succederà quello della sola orchestra con Rendering di Luciano Berio e con alcune danze tratte dall'opera da camera Powder her face di Thomas Adès.
Paolo Di Nicola


General Info
Address
Via Pietro de Coubertin, 30, 00196 Roma RM, Italy
View on Map
Juan Diego Flores and Jonas Kaufmann at S. Cecilia
Via Pietro de Coubertin, 30, 00196 Roma RM, Italy