Da Sketch a MURo at Rosso20Sette ArteContemporanea.
5 Oct-16 Nov. Rome gallery Rosso20sette Arte Contemporanea highlights the work of some of the most important protagonists of street art in Italy, with an exhibition from 5 October until 16 November.
Entitled Da Sketch a MURo, the show features the work of Jim Avignon, Lucamaleonte, Beau Stanton, David Diavù Vecchiato, and Nicola Verlato.
The exhibition is curated by MURo, the urban art museum of Rome, and celebrates the complex artistic process and evolution behind the completed large-scale murals.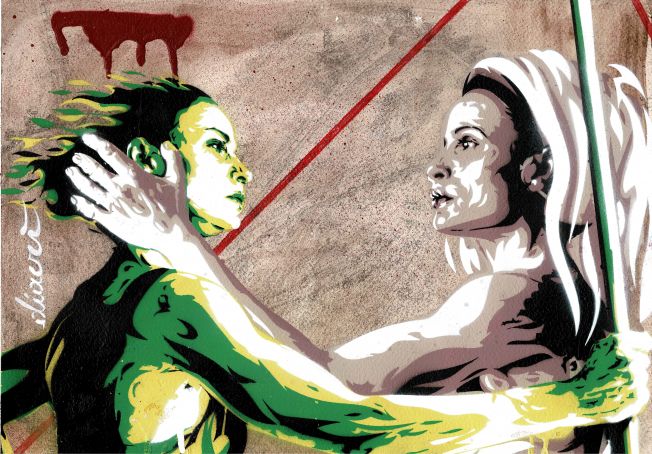 The show will display the designs that led to well-known Rome murals including Verlato's Hostia mural dedicated to Pier Paolo Pasolini (2015) Lucamaleonte's Nido di Vespe (2014) and one of Diavù's most recent murals, Appia-Latina.
The exhibition opens at on Saturday 5 October at 18.00. For details see gallery website.
General Info
Address
Via del Sudario, 39, 00186 Roma RM, Italy
View on Map
From sketches to murals: Rome street art show
Via del Sudario, 39, 00186 Roma RM, Italy