29 June. Bob Dylan will play the Baths of Caracalla in Rome on 29 June, as part of the summer outdoor programme for the city's opera house.
Tickets go on sale on 19 March and cost between €70 and €120. Dylan last performed in Rome in November 2013, when he played two concerts at Rome's Atlantico.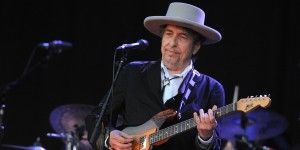 The veteran American singer songwriter has been an influential figure in popular music and culture for more than five decades, ever since he burst onto the scene in the 1960s when his songs became anthems for US civil rights and anti-war movements.
The opera house's summer programme ends with a concert by British pop legend Elton John on 12 July.
For details of Dylan concert see opera house website.
General Info
Address
Baths of Caracalla
View on Map
Bob Dylan returns to Rome
Baths of Caracalla