Rome celebrates its Art Nouveau heritage.
Italy highlights its Art Nouveau buildings and designs with tours across Italy as part of the annual Art Nouveau Week, from 8 to 14 July.
Better know to Italians by the English word Liberty, the Art Nouveau style was popular across Europe between 1890 and 1910, inspired by natural forms and structures, particularly the curved lines of plants and flowers as a reaction to the outmoded academic art of the 1800s.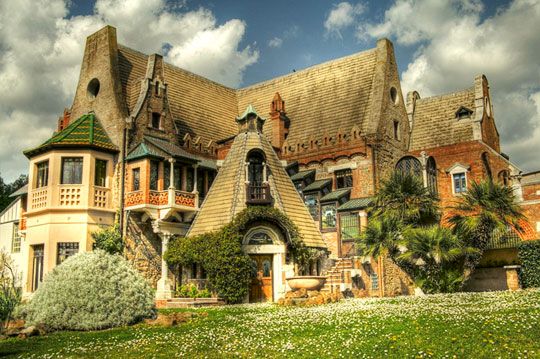 In Rome the Art Nouveau Week events take place on
12 and 13 July
, with tours of the
Casina delle Civette
- Prince Torlonia's Owl House - before continuing on to see the facade of the Villino Ximenes in Piazza Galeno and the former Peroni brewery in Piazza Alessandria.
For details see Art Nuoveau Week
website
.
General Info
Address
Via Nomentana, 70, 00161 Roma RM, Italia
View on Map
Art Nouveau Week in Rome
Via Nomentana, 70, 00161 Roma RM, Italia