Latest work by street artist Tvboy appears in central Rome near city hall.
A street art poster mocking Italy's deputy premier and interior minister Matteo Salvini appeared on a side street near Rome's central Piazza Venezia during the early hours of 24 May.
The work, by Sicilian street artist Tvboy, was entitled La dittatura del selfie (The dictatorship of the selfie) and depicts Salvini - accompanied by a cat - taking a selfie on a balcony.
The street art is Tvboy's latest work lampooning Salvini and comes days ahead of the European elections.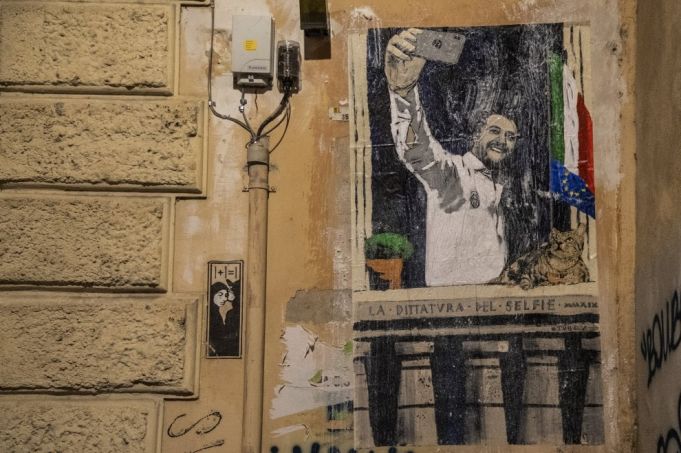 In March Tvboy depicted Salvini, along with fellow deputy premier Luigi Di Maio and premier Giuseppe Conte, as characters from Pinocchio.
The street artist was also behind the controversial mural of Salvini and Di Maio kissing that appeared in Rome more than a year ago.
All photos La Repubblica
General Info
Address
Piazza Venezia, 00186 Roma RM, Italia
View on Map
Salvini mocked in Rome street art
Piazza Venezia, 00186 Roma RM, Italia