Rome's deputy mayor announces surprise discovery.
A beautiful female head from a marble statue has just been discovered during excavations along Via Alessandrina at the Roman Forum.
The surprise discovery, made on 24 May, was announced by the city's deputy mayor Luca Bergamo.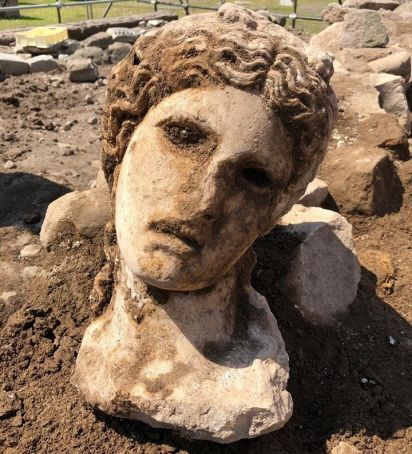 The larger than life head belongs to a female however there are no more details available for now.
"Accurate information will come soon", said Bergamo who promised the statue "a warm welcome among the heritage of Rome."
Photo Luca Bergamo
Also Read:
General Info
Address
Via Alessandrina, Roma RM, Italia
View on Map
Marble head discovered in Roman Forum
Via Alessandrina, Roma RM, Italia