Daredevil divers to plunge into Rome's river Tiber on 1 January 2023.
Maurizio Palmulli, known to Romans as Mister OK, will continue a New Year's Day tradition in Rome by diving into the icy waters of the river Tiber.
The daredevil lifeguard, aged 70, is set to take the 17-metre plunge off Ponte Cavour at midday on 1 January.
Mister OK, who will undertake the New Year's Day feat for the 35th time, is expected to be joined by several other divers in leaping into the Tevere.
Palmulli gets his title from the original Mister OK, the Italian-Belgian Rick De Sonay who began the tradition in 1945.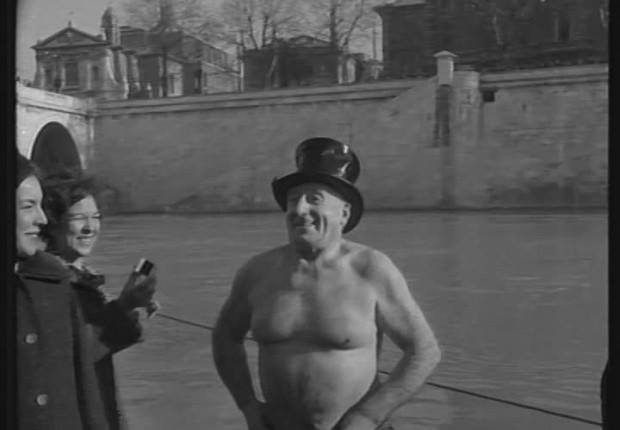 Each year, to mark his birthday on 1 January, De Sonay would plunge into the Tiber in his bathing suit and a top hat.
Once he emerged from the water, he would reassure the cheering crowds with the "OK" hand gesture, leading to the nickname.
De Sonay took his last dive in the 1980s but the tradition was continued by his faithful disciples, notably Maurizio Palmulli.
Photo Alessandro Serranò AGF
General Info
Address
Piazza Trilussa, 00153 Roma RM, Italy
View on Map
Rome's Mister OK to make New Year's Day dive into river Tiber
Piazza Trilussa, 00153 Roma RM, Italy