Italy gets two nominations in 2023 Oscars.
Oscar season has arrived. Yet Italy's pared back representation in this year's nominations - which were announced on Tuesday - does little to deter from the fact that Italian cinema is most definitely on the up. A glut of titles from a wave of young, up-and-coming filmmakers is bringing new drive and vibrance to Italy's international cinema profile.
The surge of younger talent comes amid a shake-up in the Italian film and TV industry. Streaming platforms like Netflix (newly relocated to Rome from Amsterdam) and production giants like Fremantle are bringing investment to a sector that has stagnated for decades under dwindling ticket sales and a scarcity of public funds for the arts. Additionally, tax incentives are also attracting a plethora of international productions to the country.
The percolation of new productions is energising a new generation of home-grown talent. Producers, directors and scriptwriters are finally stepping out of the shadows of the old masters, like Paolo Sorrentino, Luca Guadagnino and Matteo Garrone, who have dominated Italy's cinematic reputation abroad for decades.
Gleaned from industry chatter, interviews and recent nominations at international festivals, here are just some (of many) rising star Italian directors whose distinctive voices are setting them apart:
Alice Rohrwacher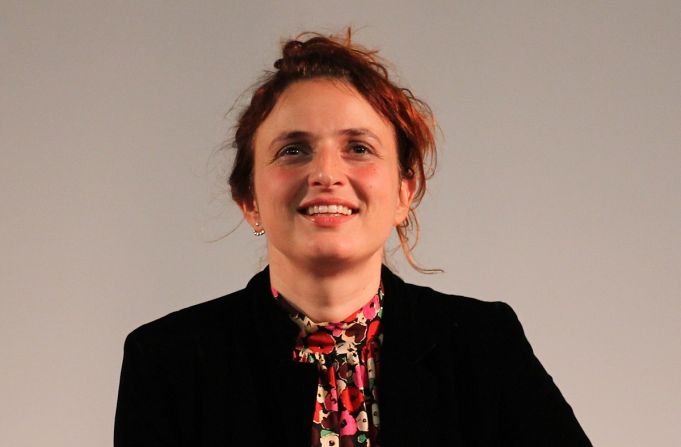 Alongside legendary hair and make-up artist
Aldo Signoretti
, Alice Rohrwacher is the only other Italian entry in the
2023 Academy Awards
after her 37-minute work,
Pupille
(2022) was nominated for an Oscar in the short film category. Since receiving a Cannes Grand Prix award at the age of 33 for her beekeeping film,
The Wonders
(2014), the writer and director has become an unmissable talent of Italy's contemporary cinematic output.
The daughter of an Italian mother, a teacher, and a German beekeeper father, Rohrwacher grew up in the Umbrian countryside. These rural roots turn up frequently in her films, most strikingly in her enthralling film, Happy as Lazzaro (2018), which follows the fate of a clan of sharecroppers, who grow tobacco in a dusty valley in central Italy. The film's rugged and semi-magical realist portrayal of country-side living doubles as an smart critique of a modern Italy subsumed by greed and decay. Upon its release in 2018, it became an instant success, winning Best Screenplay at Canne and a nomination for the Palme D'Or.
Since then, Rohrwacher's career has shown few signs of slowing down. Her next full-length film La Chimera (2023) - released later this year - looks to be a promising return to the folkloric style of her previous work and stars a standout cast, including Emmy-winning The Crown star Josh O'Connor, in the role of a young English archaeologist who gets caught up in the trafficking of ancient archaeological finds.
Jonas Carpignano
Typically those who work in cinema in Italy try to orbit around Rome, but this is not the case for Jonas Carpignano, 39. For the Italian-American director, the Calabrian town of Gioia Tauro has been both a home and muse.
Known for his three films set in Gioia Tauro, Carpignano's films have a gritty and timely allure. Shot in low-key style, sometimes with handheld camera and played by local actors Carpignano first knew as friends, he has been tipped by some as an heir to Italy's neo-realist tradition.
After growing up between Rome and New York, he was inspired to make Mediterranea (2015), his first film, after witnessing the clashes between migrants and citizens in Rosarno in January 2010. He moved to the region and made a film that tells of a young man's journey from Burkina Faso to southern Italy in hopes of a better life and the social tensions he encounters upon arrival. Gioia Tauro remained a compass for his two subsequent films, A Ciambra (2017), and the much acclaimed A Chiara (2021). They have won a number of important awards (David di Donatello for Best Director) and nominations at some of the most important international festivals, such as at Venice and Cannes.
Simone Bozzelli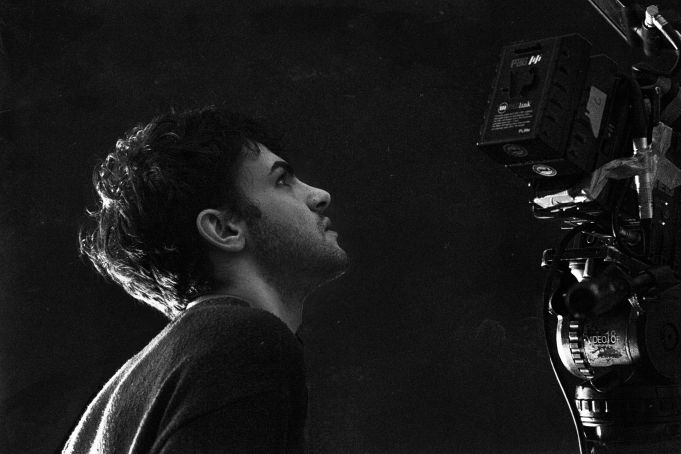 He is yet to unveil a full-length feature film, but the intimate and sensuous filmmaking of Simone Bozzelli, 28, has already got the Italian film industry talking. His breakout moment came at the age of 26 when his stunning student film
J'Ador
(2020) - a story of a 15-year-old boy's desire to ingratiate himself into a neo-fascist clan in a Rome suburb - won the prize for the best short at the 35th Venice Film Festival in 2020. Originally from Silvi, near Pescara, Bozzelli was mid-way through studying film directing at the prestigious Centro Sperimentale di Cinematografia (CSC) of Rome when he won at Venice.
Since then, he has been busy developing a distinctive and enthralling visual style. In 2021, he directed the video for Måneskin's I Wanna Be Your Slave, which won the MTV Music Award for Best Alternative Video. His short film Giochi (2021) was presented at the 74th Locarno Film Festival the same year. His much anticipated first feature, Patagonia, is due to be released in the second half of 2023, which Bozzelli describes to us as "a story about a journey and love that turns into a cage of pleasures and sorrows from which it is difficult to escape."
Laura Samani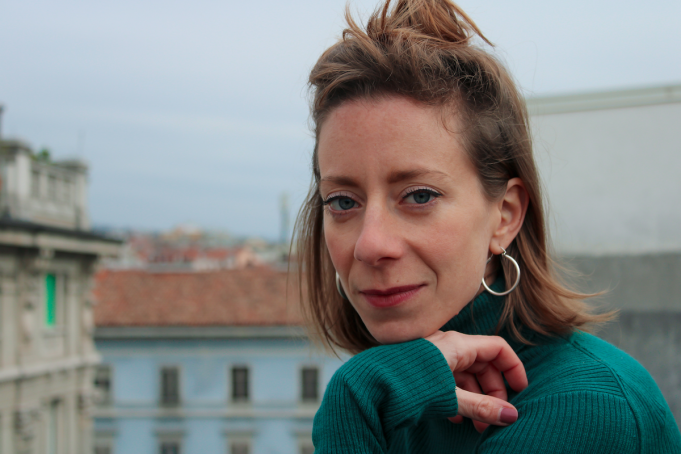 Laura Samani, 33, has got the talent to go the distance. She is also part of an exciting group of emerging women filmmakers - alongside Rohrwacher (mentioned above) and other directors like Susanna Nicchiarelli (Chiara, 2022) and Laura Bispuri (The Peacock's Paradise, 2021) - whose unique voices and female gaze set them apart from the rest of Italy's film scene long dominated by men.
Last year, her first feature film, Small Body (2022), won her the David di Donatello award for Best Debut Director - the Italian equivalent of an Oscar. Set in the early 20th century, Small Body tells the story of a young mother's shock after the stillbirth of her daughter. It becomes a meditation on grief, motherhood and religion as the woman sets out on a journey to save her child's soul. From the striking opening of the film on a weather-beaten beach on the Adriatic Sea, it seems that Samani wants to draw us into the spectacular landscapes of her own upbringing in north-eastern Italy. She was raised in Trieste, before attending the University of Pisa and the Centro Sperimentale di Cinematografia in Rome.
As Samani's body of work grows, we can fully expect to see her gain the recognition and attention she deserves from audiences and festival juries around the world. The premiere of her latest short film, The End of Summer, Notes on Furio (2022), will be screened at the Trieste Film Festival (21-28 January 2023).
Damiano and Fabio D'Innocenzo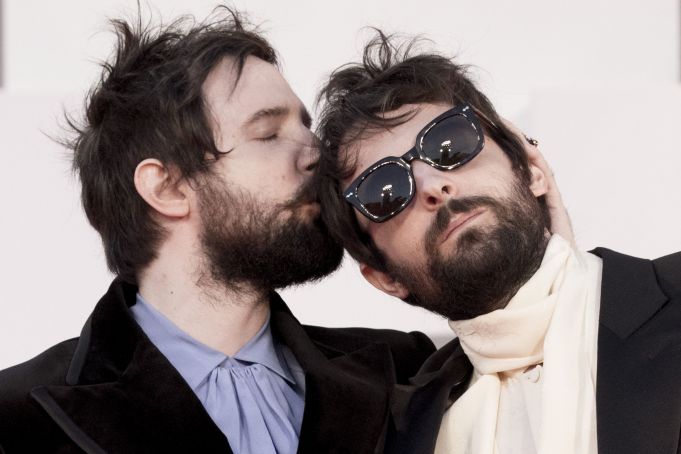 Bards of the Roman peripheries, Damiano and Fabio D'Innocenzo never thought that they would end up working in cinema. But today,
the twins are the bright young things of Italian cinema
with plenty of talent to show for it.
Born in Rome in 1988, they grew up in Tor Bella Monaca, a tough eastern suburb of Rome. Their father was a fisherman and gardener. They began writing stories about the people around them in their neighbourhood, chronicling their misadventures, as well as their hopes and frustrations. After a while, they began to approach filmmaking without any formal training. Initially working as screenwriters, they made their official entry into this world of directing with their Gomorra-esque debut feature Boys Cry (2018) about two best friends as they begin a descent into Rome's criminal underworld after they accidentally kill a pedestrian with their car.
But it was with their second feature Bad Tales (2020) about a sadistic father in a dysfunctional suburban family, that made the biggest splash. The film was selected to compete for the Golden Bear at the 70th Berlin International Film Festival, and was awarded with the Silver Bear for Best Screenplay. Their latest film America Latina (2021) was selected to compete for the Golden Lion at the 78th Venice International Film Festival.
The D'Innocenzo brothers are currently shooting a new TV series called Dostoevsky in Rome, which is an in-house production for Sky and will be available for streaming on NOW TV.
By Charles Seymour