The Los-Angeles based foundation donated 250,000 euros to restore the Great Throne Room
Constantine triumphant in divine light, Maxentius overwhelmed by the fury of decline, Bacchus and Ariadne dance.In an unprecedented operation for Rome, a patron from overseas comes to rescue the Apollonian and Dionysian heroes of
Palazzo Barberini
.
This is the first time that the illustrious Los Angeles-based philanthropic foundation linked to the historical figure of Jean Paul Getty has landed in the capital for a special restoration project.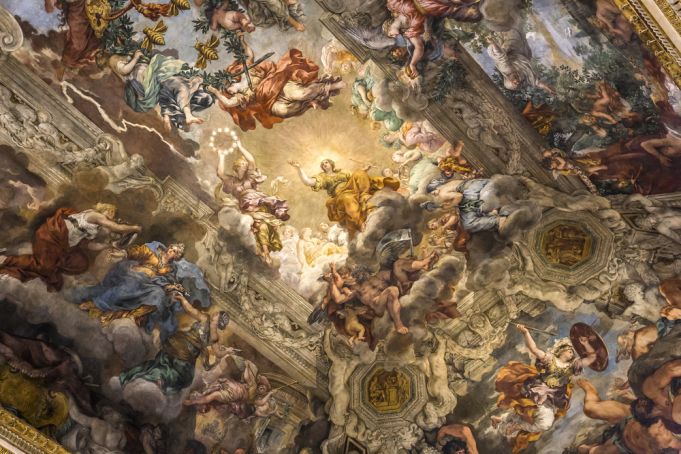 Photo credit: lornet / Shutterstock.com
One can almost imagine the proud gaze of Cardinal Francesco Barberini who in the 600s decorated the splendors of the Throne Room of the family palace with the three gigantic canvases.
They are the Battle of Constantine and Maxentius by Carlo Viva, known as Carluccio Napoletano, a painstaking copy of Giulio Romano's famous Vatican fresco measuring almost six meters by three meters, and the two titanic pictorial compositions by Giuseppe Belloni, commissioned between 1665 and 1673 to replace, at the request of Cardinal Barberini himself, the originals previously commissioned from Giovan Francesco Romanelli, but sent as a diplomatic gift from the Barberinis to the King of England Charles II.
The restorations will be open to the public
What seems to be ailing these masterpieces? First of all structural problems, being exceptionally large paintings. Therefore, the treatments will focus on structural reinforcement interventions, making use of water-based adhesives that are non-toxic, environmentally friendly, sustainable and reversible.
Photo credit: lornet / Shutterstock.com