Highlight of national celebrations is Frecce Tricolori aeronautical display in Rome.
The 73rd celebration of the Festa della Repubblica marking Italy's national day takes place in Rome and across Italy on 2 June, however the fact that this year it takes place on a Sunday will make no difference to the closure of public offices and schools.
The public holiday is held in commemoration of the day in 1946 when Italians voted in favour of a republic and against the monarchy which had been discredited during world war two.
The 2019 ceremonies in Rome begin on 1 June, the day before the main event, with the solemn changing of the guard at the Quirinale palace at 15.00.
At 09.15 on 2 June Italy's president Sergio Mattarella will lay a wreath at the Tomb of the Unknown Soldier in Piazza Venezia.
This is followed at 10.00 by the inspection of a major military parade comprising thousands of members of Italy's army, navy and police forces, taking place along Via dei Fori Imperiali.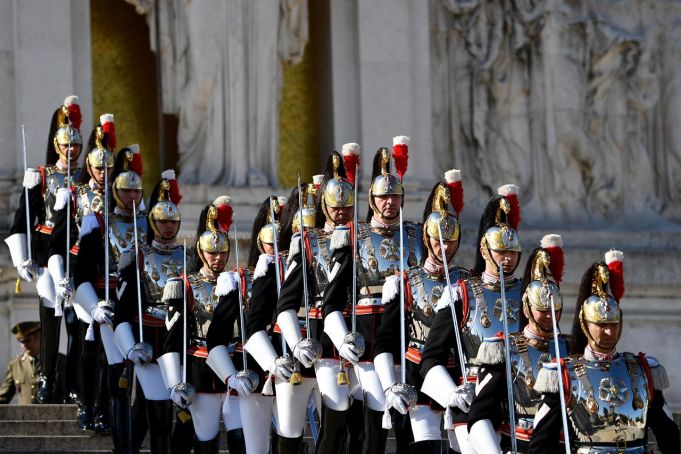 A highlight of the parade is the Frecce Tricolori, a popular aeronautical display featuring fighter jets flying in formation over the Colosseum, emitting plumes of the three colours from the Italian flag.
Another annual novelty on 2 June is the opening of the gardens at Palazzo Quirinale, free of charge, from 15.00-19.00. Visitors will be accompanied by music performed by bands comprising members of the Italian air force, police, navy and army.
Museums
All city-run museums will be open for free as will the following state museums and archaeological sites: Galleria Nazionale, the Etruscan Museum at Villa Giulia, Crypta Balbi, Palazzo Altemps, Palazzo Massimo alle Terme, Baths of Diocletian, Ostia Antica, and the Baths of Caracalla.
Street closures
Streets in the vicinity of the Colosseum, Circus Maximus and Piazza Venezia will be closed, with traffic restrictions beginning on 29 May. The Colosseo and Circo Massimo stations on the Metro B line will also be closed on 2 June.
For full event details see the Festa della Repubblica website while for more on the transport situation see city website.
Photo La Repubblica.
General Info
Address
Via dei Fori Imperiali, Roma RM, Italy
View on Map
Festa della Repubblica in Rome
Via dei Fori Imperiali, Roma RM, Italy